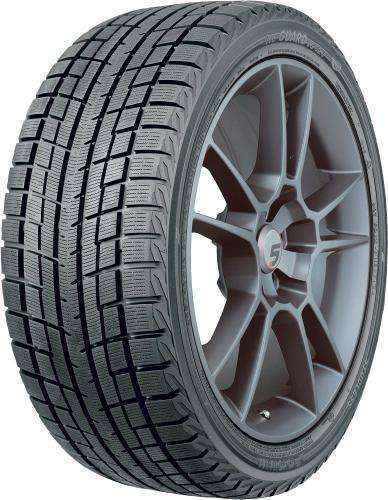 Yokohama Tire Corporation has added a new winter tire, the iceGUARD iG52c.  The tire, designed to handle all wintry conditions, is now available in the U.S. in 39 sizes for a wide variety of vehicles.
"The iceGUARD iG52c is extremely versatile and excels during one of the most unpredictable seasons," says Andrew Briggs, Yokohama director, marketing and product planning. "Our engineers developed a tread compound with aggressive grip and confident handling on both slick roads and dry pavement so drivers can feel assured in any winter situation."
Briggs said one of the most important features of the iceGUARD iG52c is how it improves ice grip.
"The thin film of water that forms on the ice surface is the cause of traction problems, but the iceGUARD iG52c's triple-action compound counteracts them with enhanced absorption of the water film, followed by drainage of the excess moisture resulting in a more assured grip."
Other iceGUARD iG52c highlights include an extra-wide center rib and large control blocks maximize road contact for greater stability in wet, dry and icy conditions and triple 3D sipes enhance block rigidity for excellent stability while creating more biting edges for traction on snowy and icy roads.