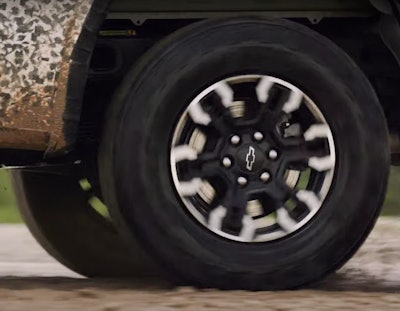 Chevrolet
Chevy's been criticized for falling behind Ford and Ram in the growing half-ton, super truck segment which will likely be adding the upcoming 2022 Toyota Tundra to its coveted circle.
To help make up for the lapse, Chevy recently announced the 2022 Silverado ZR2 and released a short video which mostly reveals a mud-churning tire and, more notably, some interesting sounds from under the hood.
So what's under the hood exactly? And will Chevy be reaching for its off-road, high-performance ZR2 Bison nameplate which is currently only available on the midsize Colorado?