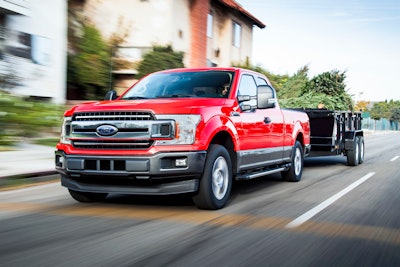 Ford
Ford reported this week that it's dropping its F-150 diesel and temporarily halting production of Super Duty XLT Tremor.
The V6 Power Stroke diesel, which made its debut in a 2018 F-150 and will end with model year 2021, never really caught on with customers. That and the hybrid PowerBoost with additional power, impressive fuel economy and a slightly better price has removed the oil burner from a lengthy roster of powertrain offerings.
[Related: Ford demos Pro Trailer Assist in 2020 F-250 Tremor]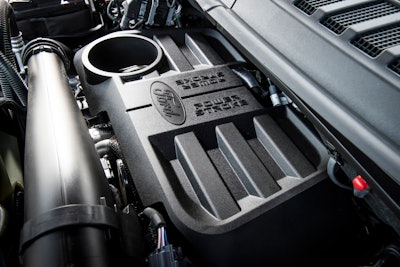 "Yes, we are removing the diesel from the F-150 lineup," a Ford representative confirmed. "Our customers overwhelmingly order our EcoBoost V6 gasoline engines. For customers who need maximum towing torque, we now offer the F-150 PowerBoost as the ideal combination of capability, power and fuel efficiency, which wasn't available when Power Stroke was introduced."
The hybrid F-150 PowerBoost is rated at 430 horsepower and 570 lb.-ft. torque while the F-150 Power Stroke comes in at 250 horsepower and 440 lb.-ft. torque. Ford's online configurator shows the 2021 hybrid F-150 SuperCrew XL starting at $47,345 while the 2021 diesel F-150 SuperCrew XL begins at $47,665.
As for the Super Duty XLT Tremor, Ford expects to add the off-road truck back to their lineup next year.
"To help speed delivery of popular Super Duty trucks to customers, we are temporarily limiting the availability of the Tremor off-road package to Lariat, King Ranch and Platinum series. XLT with Tremor is expected to return to the lineup next year," a Ford representative said.
The 2021 Super Duty is absent from Ford's online Trucks and Vans configurator which instead includes 2022 Super Duty alongside the 2021 F-150 and other vehicles. The 2021 Super Duty is still available for configuration within Ford's Commercial Vehicles section where only the F-250 King Ranch and Platinum are currently available with the Tremor package.