The MVP of the 49th annual Super Bowl, Tom Brady, got a new Chevy Colorado for his effort.
He just didn't keep it.
I don't know Tom Brady. Never met him. Don't know his spending habits. But, I assume his garage is a rich man's playground fully stocked with the finest super cars his vast collection of money can buy. Maybe I'm wrong.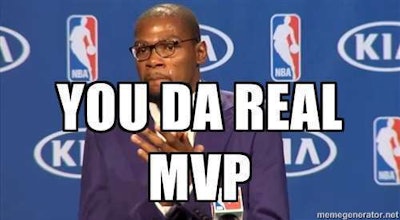 But in probably one of the greatest gestures you'll read about today, Brady – who has made north of $150 million on the field and has endorsement monies rolling in from Gillette, Uggs and others –said during an interview on the Dennis & Callahan show on WEEI Tuesday that he wants to give the truck to Malcolm Butler, an unheralded defensive player whom Brady credited with "saving" the Patriots' season.
If you've been on the International Space Station since Sunday, Butler was the young man who intercepted a likely game-winning Seahawks touchdown and icing the Pats' Super Bowl win.
Butler, signed as an undrafted free agent this spring from the University of West Alabama, made $420,000 this year. Brady made more than twice that. Last week.
Hopefully, Brady's gift finds its way to Butler. Not that a guy banking more than $400k per year needs a handout, but it's probable Butler needs it a lot more than Brady does.