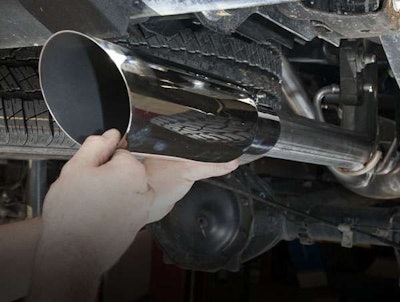 I remember back in the early 2000s several of us auto writers would sit around dinner tables at various events and joked with GM and Ford engineers about the vehicles getting too quiet.
A few drinks under our belts and minds racing, our solution was to use the great sound systems and onboard computers so the driver could get whatever exhaust sound they wanted. Just touch a button.
We suggested tying the "exhaust note" sound track to the throttle position sensors.
Now they do-but without any driver input other than their right foot.
At least that's what the Washington Post's Drew Harwell revealed in this story: America's best-selling cars and trucks are built on lies: The rise of fake engine noise.
So, now the automotive aftermarket will be marketing white-glove "exhaust apps" so buyers of new vehicles can hotrod their cars and trucks with the touch of a button. Who knew!