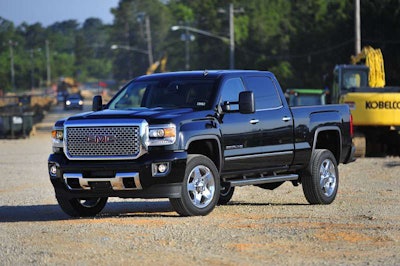 A few days ago my landscaper dropped by to do the annual winter lawn tune-up. We always end up talking pickups at some point during his day laying down mulch, feeding the lawn, and getting the last of the dead stuff pulled and raked.
I was surprised when he rolled up in a new F-150. You see, he'd always been a staunch "Dodge" guy. Or so I thought.
During our conversation about his new Ford he told me he changed brands not so much as there was anything wrong with the new Ram Trucks as there was with the local dealer. Somewhere along the way he wasn't at all pleased with the dealership's service or attitude over the last couple years.
So he looked at the new Fords, talked to the dealership's service manager, talked to his Ford-owning buddies, took a few test drives, read my reviews (an those of other auto writers), and decided a Super Crew with the 3.5L EcoBoost V-6 was the best truck for his little landscaping business.
Meanwhile, one of my two nephews, who each own a business in the home remodeling and construction trades, jumped from being a 20-year Ford lover to being the owner of a 2015 GMC Sierra with the 5.3L EcoTec.
He made the change because he wanted to get away from diesel and into a ½-ton that was more economical and better riding than his F-250. He didn't feel the new F-150 V8 (V-6s will never be in his wheelhouse, he claims) delivered the fuel economy, comfort or performance of the new GMC. So that's what he bought.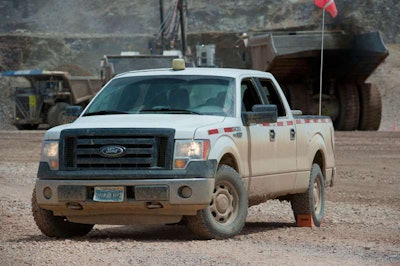 I wonder how many other business owners are making similar changes in the brands of trucks they are buying for similar reasons.
Are we seeing a softening of "brand loyalty" in the pickup market? Is new technology playing a more important role in the decision making process than the badge on the grille?
Does the relationship with the local dealership weigh heavily in the next truck purchase decision?
I think deep down every pickup owner thinking of buying a new truck monitors all of those facets a lot closer than they'd have their buddies believe.
When it comes time to make the jump to a new pickup the brand may not be as much of a deciding factor today as how well the truck – and the dealership – match up to the competition down the street.