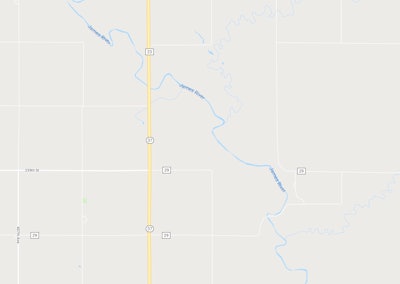 Two men and the garbage truck they were riding in remained missing over the weekend in South Dakota.
The men were last seen Thursday leaving the Mitchell landfill about 50 miles west of Sioux Falls near Interstate 90. Law enforcement officials found a damaged guardrail near the James River on Highway 37 about 18 miles north of the landfill (refer to map above).
Local, county and state officials have been searching for the men and their truck since they were reported missing on Thursday, according to the Sioux Falls Argus Leader. Rescue boats and a dive team searched the river over the weekend. A search plane was also used.