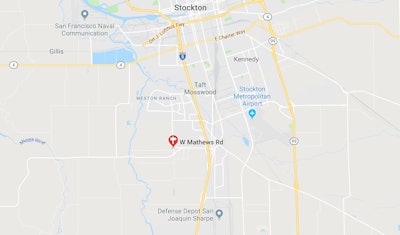 A former contestant of "American Idol" and "The Voice" was driving drunk early Christmas morning, according to the California Highway Patrol, when he struck and killed a tow truck operator on Interstate 5.
The tow truck driver, whose name was not released, had been loading a vehicle around 2 a.m. Tuesday on the right shoulder of northbound I-5 near Mathews Rd. when 25-year-old Kylle Thomasson lost control of his 2001 GMC (model not specified), struck the tow operator and then drove back onto the highway where he collided with two vehicles.
CHP reported on its Facebook page that the tow truck driver died of his injuries on scene. Thomasson was arrested, medically cleared and booked into the San Joaquin County Jail on charges of felony manslaughter and DUI.
Thomasson, a singer, songwriter and guitarist, appeared on the 10th and 15th seasons of American Idol, according to fox40.com. He was also a contestant on "The Voice," according to positivelyfilipino.com which wrote a story on Thomasson in 2016 titled "Stockton, California's Pride and Joy."