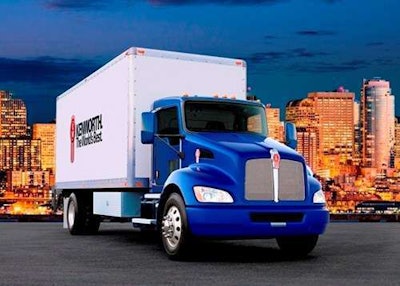 Bendix Wingman Fusion advanced driver assistance system is now available asa factory-installed option on Kenworth T270 and T370 medium duty trucks.
Bendix Wingman Fusion integrates and advances a suite of Bendix safety technologies – radar, camera, the vehicle's foundation brake system, and SafetyDirect by Bendix CVS – into a comprehensive driver assistance system.
"We began offering the Bendix Wingman Fusion as an option for the Kenworth T680 and T880 two years ago, and it has been a popular option in the Class 8 market," says Kurt Swihart, Kenworth marketing director.
Built on the Bendix ESP full stability program, Wingman Fusion offers enhanced collision mitigation, lane departure warning, stationary vehicle braking, and over speed alert and action. This combination typically enables the system to assess a situation faster and react earlier, alerting the driver and decreasing the vehicle's speed by up to twice as much as Bendix Wingman® Advanced, while also reducing instances of false alerts and false interventions.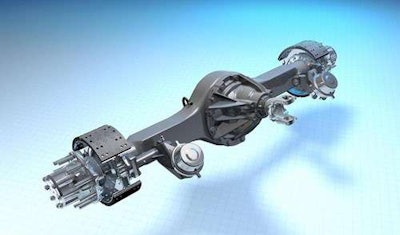 Also available on the T270 and T370 are the Dana Spicer S140 series of single-reduction, single-drive axles, ranging from 16,000-lb. to 21,000-lb. gross axle weight rating.
According to Dana, the four S140 series axles are designed to handle a wide range of applications and feature broad ratio coverage from 3.31 to 6.50, allowing maximum performance across a variety of vocations. The axles provide durability and reliability with higher horsepower and torque engines due to high-capacity gearing and bearing systems. Standard "R" series spindles are used for ease of fit up and commonality.
The new S140 axle design also features GenTech extra-quiet gearing to reduce noise levels by up to 12dB versus standard gear designs and provide a smoother vehicle ride. The S140 series axles also offer a weight savings of up to 85 lbs. compared to the Dana P20060S axle.