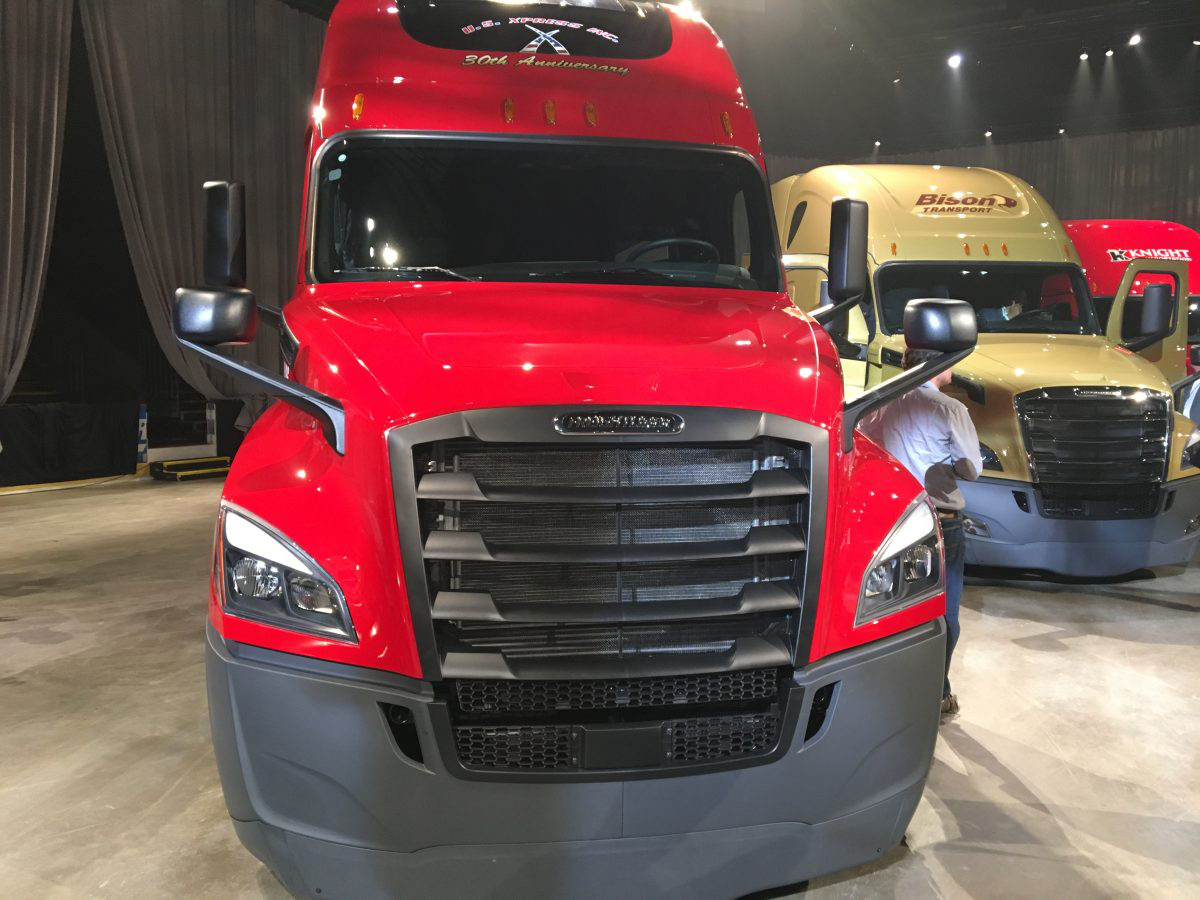 More than 2,500 Freightliner and Western Star trucks, ranging from severe duty to Class 8 long-haul tractors, are included in two separate recalls, according to documents from the National Highway Traffic Safety Administration.
The largest of the two recalls affects approximately 2,483 trucks and was prompted by tow hooks that were not manufactured properly. Recall documents state the tow hooks could fail during a recovery, causing the sudden release of the truck. Trucks affected by this recall are:
2018 Freightliner Cascadia
2018 Freightliner 114SD
2018 Freightliner 122SD
2018 Freightliner M2 Business Class
2018 Western Star 5700
2018 Western Star 4700
NHTSA's recall number for this recall is 17V-452, and Daimler Trucks North America's recall number is FL-742. Daimler will notify owners, and dealers will inspect the tow hooks. Depending on the production dates of the tow hooks, dealers may replace them, free of charge.
[rr-story-promotion id="153372″ align="center"]
The other recall affects approximately 74 trucks equipped with Cummins ISX15 engines. In these engines, the fuel pump's drive gear could slip on its drive shaft, resulting in a loss of function, causing the engine to stall. Paccar issued a similar recall last week that affected more than 1,700 trucks.
Trucks affected by this recall include:
2017-2018 Freightliner 122SD
2017-2018 Western Star 4900
2017-2018 Western Star 5900
The recall also includes 2017-2018 Freightliner Custom Chassis XCM and XCP, which are used for RVs.
Cummins will notify owners of affected trucks, and Cummins dealers will replace the pumps. NHTSA's recall number is 17V-450, and DTNA's recall number is FL-744.