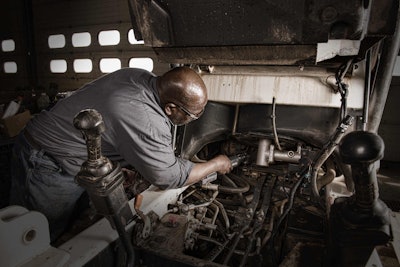 Ergonomic design of the IR W5330 gets into those hard-to-reach spaces
The W5330 Cordless Right Angle Impactool from Ingersoll Rand an innovative new tool designed for the vehicle service and industrial markets.
Its slim, right angle design combined with 180ft-lbs. of reactionless torque provide versatility and comfort for the technician while delivering incredible power to complete jobs in the hardest to reach spaces.
"The W5330 Cordless Right Angle Impactool is a game changer," said Brian Fetner, product manager at Ingersoll Rand. "We've talked to real technicians and heard them loud and clear. They needed a tool that completes tough jobs in tight spaces. The W5330 tackles those issues head on, giving technicians a powerful, durable and ergonomic tool that can complete tight access jobs fast and without injury."
The W5330 delivers 180 ft-lbs. of reactionless torque in a slim, lightweight design that offers the reach of a ratchet while packing the incredible power of an impact.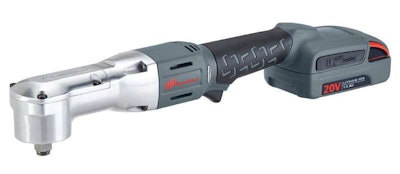 With a head only 2.2" in height and Ingersoll Rand's patent-pending Inline battery, the W5330 can complete jobs in spaces that used to be reserved for a traditional ratchet or a technician's bare hands.
It also features a variable-speed trigger offering more control and a conveniently located forward-reverse switch so technicians can keep one hand on the trigger while they work.
The W5330 is available in both 3/8" and 1/2" (W5350) sizes.
[youtube IcrbiGoioJU nolink]