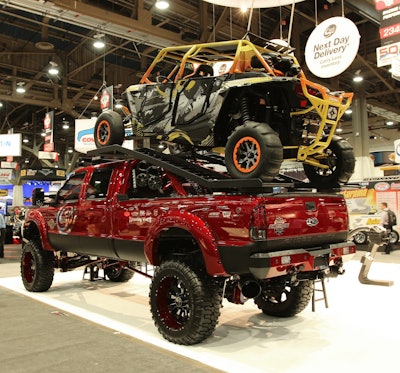 An estimated 130,000 attendees are walking the massive exhibit halls at the Las Vegas Convention Center this week, among them the editors of Hard Working Trucks.
It's the end of day 2 of three we'll spend here at the SEMA Show 2014.
So far we've hoofed just more than 16 miles – and we've only walked the through the South Hall where the aftermarket manufacturers of truck, SUV, Jeep, ATV, tire and wheels are displaying their newest products.
There are parts buyers and manufacturers from around the world, as well as hundreds of customized vehicles sporting the newest in accessories and innovation.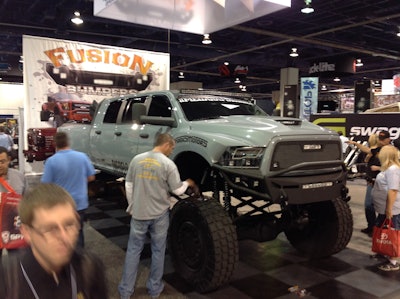 Trends are being set. Imaginations being stirred.
The gallery shows just a tiny portion of what caught our eye today.