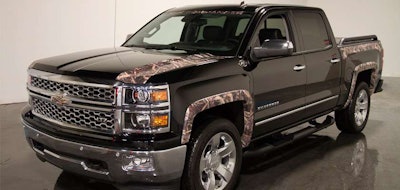 Line-X Partners With Duck Commander To Produce Limited-Edition 2014 Silverado 1500s
Duck Commander fans rejoice! You can get your own 2014 Chevy Silverado 1500 inspired by Duck Commander's Willie Robertson.
The new Commander Series Truck will be available at participating Chevrolet Dealerships nationwide.
LINE-X Protective Coatings worked closely with the series star in the selection of Line-X coatings and Truck Gear by Line-X accessories on the special-edition Silverado.
"LINE-X is continuously working to create innovative ideas and expand our capabilities in the automotive aftermarket. Creating the all-new Commander Series Truck has allowed LINE-X to showcase our exclusive line of accessories through Truck Gear by LINE-X by offering customers a customizable vehicle option," said Kevin Heronimus, CEO of LINE-X Protective Coatings.
"At the 2013 SEMA Show we provided consumers with a glimpse of the Commander Series Truck and with much fanfare, consumers asked us to build it. Working with Willie Robertson has truly been an honor. His commitment to bringing the best truck to market is evident in his endorsement and support."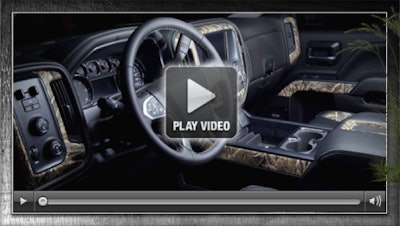 The Commander Series Truck includes a variety of features that make it a standout including Truck Gear by LINE-X 3.5″ round step bars and bedrails, each with a LINE-X finish, tonneau cover, custom floor liners with the Duck Commander logo, and Realtree MAX-5 Camo fender flares, exterior graphics and interior accents.
The Commander Series truck also includes Custom headrests and badging with the Duck Commander logo complete the package.
The Commander Series Truck package is available on 2014 Chevrolet Silverado 1500 crew cab models and at participating Chevrolet dealerships in the United States.
For more information on the Commander Series Truck please visit, www.CommanderSeriesTrucks.com or www.LINE-X.com for additional LINE-X information.