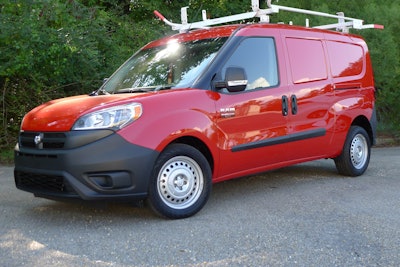 If driving a traditional cargo van makes you feel like you're piloting a giant box on wheels you're not alone. And if you're suffering from some kind of big truck fetish, you may want to think about what that's costing you long term
Those two areas are where Ram's Promaster City Tradesman Cargo Van shines. It drives and handles almost, dare I say it, like a sports car. Maybe not Ferrari like, but certainly Fiat-like. And it costs half of what today's upmarket trucks cost.
Ram let us take the helm of a 2016 model for a weekend and unlike every other van I've ever driven, it was actually fun. With a low slung stance, power rack-and-pinon steering, and a taut suspension and brakes it was easy to whip around in congested streets and city traffic.
The City Tradesman gets its peppy attitude from a 2.4L gas engine putting out 178 horsepower and 174 foot-pounds of torque while mated to a 9 speed automatic transmission. Max towing capacity is 2,000 pounds and it can carry 1,800 pounds of payload.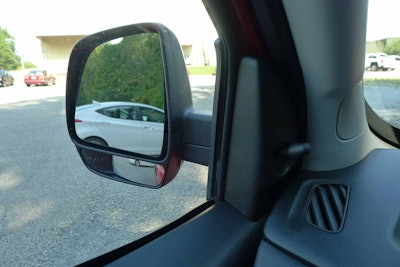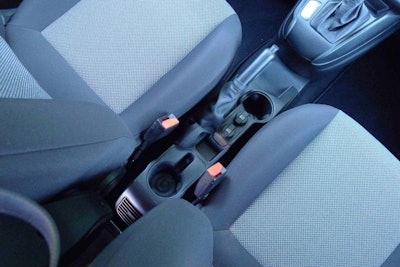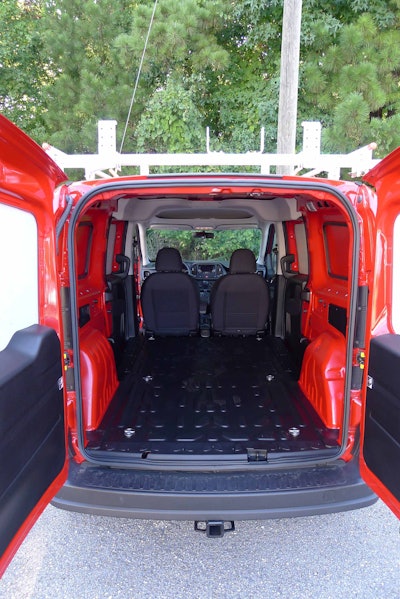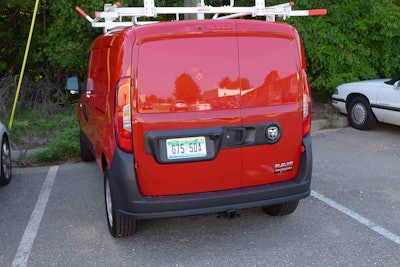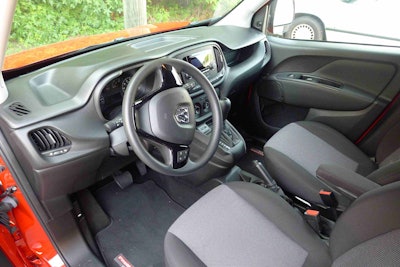 Ram put a lot of cost-of-ownership engineering into this design. A big part of this is the fuel efficiency: 21 mpg city/29 mpg highway. Another cost savings: 10,000-mile oil change intervals. Sticker price for the model we tested was $25,165.
The van rolls low to the ground on 16 x 6.5 inch wheels capped with 215/55R16XL tires. Step-in height at the sides is 18.8 inches off the ground and 21.5 inches at the rear door. This makes it comparable to a sedan for ease of entry and exit, and it makes loading cargo out the rear doors less strain on your back. For a van, the hood slopes aggressively, and this along with the low stance makes it a lot easier to see the lines as you're swinging into a parking space.
At the rear, the asymmetric cargo doors offer some improved functionality. The 60/40 split puts the wider door on the traffic side and the shorter door on the street side to give you more room to load and unload curbside. Both doors open 180 degrees.
Inside you have 131.7 cubic feet of storage space, 48 inches and then some between the wheel wells and 87.2 inches of cargo length behind the front seats. Alas, that's not enough length for a full sheet of plywood or drywall. Those would have to go up on an optional roof rack.
The Promaster City Tradesman is the smallest commercial van Ram offers. That size range may not fit every need, but if your work calls for a lot of start and stop deliveries, difficult city traffic, or if you've come to realize that total cost of ownership is important, the City Tradesman is worth a close look. And if you're just tired of piloting something akin to the Hindenburg all over town, do yourself a favor and get a van you'll enjoy driving.