LoJack Corp. on Tuesday released new data from the company's annual study of construction equipment theft and recovery in the U.S., and notes that many owners and rental companies do not realize that such equipment is one of thieves' biggest targets.
LoJack's 2013 study revealed that:
• Light utility vehicles / work trucks and trailers are the most common type of commercial equipment stolen.
• California remains the highest-ranking state in terms of equipment theft as a result of many active construction projects, as well as an international border with access to major shipping ports.
• Newer equipment models were stolen more often than older equipment – largely due to the fact that the resale value of new equipment is greater. In fact, 46 percent of equipment stolen in 2013 was less than five years old.
• In 95 percent of the cases, the stolen equipment was recovered in the same state that the theft was reported.
• Construction theft is prevalent in suburban areas, particularly in areas where construction growth is widespread.
"According to the National Insurance Crime Bureau, close to $1 billion a year nationwide is lost due to the theft of construction equipment and tools," says Courtney DeMilio, associate vice president of LoJack Commercial. "It has become harder to detect construction theft, and combined with the fact that job sites are often poorly secured, thieves are finding the theft of construction equipment is a lucrative opportunity. As a result, construction and rental businesses are vulnerable and at an increased risk for theft and significant monetary losses as a result of theft."
Additional noteworthy findings from the study of stolen and recovered commercial vehicles equipped with a LoJack device in 2013 include:
Most popular types of stolen and recovered commercial equipment installed with a LoJack device in 2013:
Light Utility Vehicles / Work Trucks / Trailers
Backhoe Loaders / Skip Loaders / Wheel Loaders
Generators / Air Compressors / Welders / Light Towers
Skid Steers
Other
Mini Excavators
Forklifts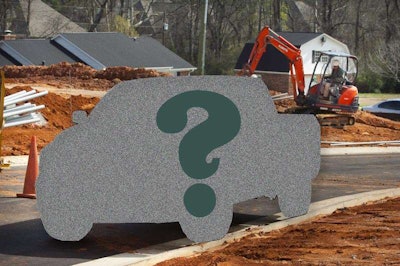 In 2013, 61 percent of the thefts were from the following top manufacturers (note: there were thefts from a total of 51 different manufacturers):
Ford – 31 percent
Bobcat – 12 percent
John Deere – 9 percent
Caterpillar – 5 percent
Case – 4 percent
States with the highest occurrence of equipment theft were:
California
Texas
Florida
Georgia
New Jersey
North Carolina
Arizona
Maryland
Ohio
(Tie) Colorado, Illinois, New York
"LoJack's data reveals that 44 percent of equipment installed with our system was recovered in less than five hours after being reported stolen," DeMilio says. "A swift recovery time of equipment is growing in importance, as modern economic conditions have led construction businesses to increasingly rent rather than purchase equipment."