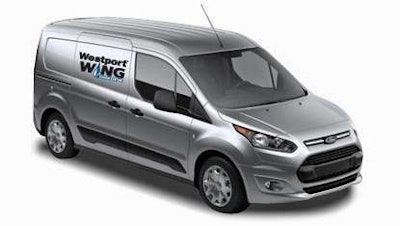 Hard-working truck fleet operators are invited to join Westport and Clean Energy Fuels for the first in a free, two-part webinar series on a full range of vehicles, from vans and step vans to Class 8 tractors.
The first in the series, Natural Gas 101: Delivering Savings, will be June 26 at 1 pm Eastern/10 am Pacific.
Clean burning, cheap, domestic and abundant natural gas is rapidly becoming the fuel of choice for operators of all sizes, the sponsors note.
"Opportunities to increase profits in the parcel delivery business are rare, which is why natural gas powered truck evaluation and adoption are happening," says Paul Osbourn, national sales manager for Westport.
Participants will learn about:
Benefits of natural gas for parcel delivery vehicles
The difference between compressed natural gas and liquefied natural gas
Understanding how natural gas fuels are measured and compared to other fuels
What economic benefits you'll enjoy operating natural gas vehicles
Simple payback calculations
Fuel infrastructure availability and sourcing
The second webinar in July will include:
Vehicle packages and financing options
Leveraging incentives to accelerate returns
Local dealer and service infrastructure
Fleet operator reference case
Registration information is here.