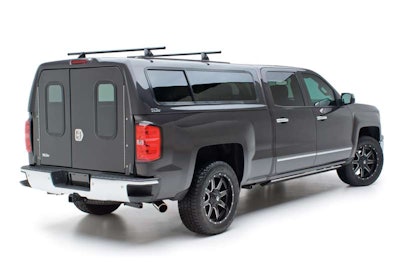 SNUGTOP "Outback" Topper Fits Commercial Applications
Pickup-owning contractor, businessman, outdoorsman, or a combination of all, SnugTop's new "Outback" combines the rugged durability required of commercial toppers with contemporary styling and clever engineering.
Perhaps the most prominent feature is the Outback's use of two full-length rear doors; split 60/40 to facilitate easy access and loading…an industry first.
Featuring Advanced Structural Composite construction and additional roof reinforcement, the Outback can carry up to 500 lbs. of gear in optional racks.
This enables the owner to equip the Outback for a variety of work and recreational needs inside and out.
Other important attributes include large glass sliding side windows (with optional pet screen), an LED rear brake light with provisions for a back-up camera, heavy-duty full-length door hinges, a T-handle lock and stainless steel hardware.
CONTACT: Snugtop; 562-432-5454