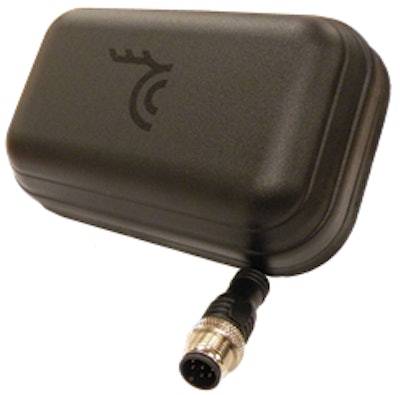 Hirschmann Solutions has introduced a new solution for fleet and asset management, the Iridium Transceiver Antenna System (ITAS).
The ITAS is a high-performing antenna paired with the Iridium 9602 modem – a state-of-the-art tracking and monitoring device that allows satellite communication from virtually anywhere in the world. Engineered for tracking and telemetry systems, the ITAS solution has the ability to communicate outside of traditional cellular networks (or terrestrial communication networks) by utilizing Iridium's 66 Low Earth Orbiting satellites to provide impeccable service around the globe.
"The ITAS provides a unique solution for the development and deployment of modern communication systems," said Oliver Neil, vice president of sales and marketing for Hirschmann Solutions. "Today's asset management activities call for maximum flexibility in equipment deployment – requiring the communication technology to adapt to all scenarios within and outside of terrestrial communication networks."
This plug-and-play unit provides customers an accelerated time-to-market for their satellite communication needs making the ITAS versatile and easy to use. Neil says the unit is typically mounted on the outside of the vehicle as exposed as possible – preferably on top of the asset with a clear view of the sky.
The ITAS is able to utilize cellular service when it is available. If the ITAS ever travels outside traditional cellular service boundaries, then the unit will enable service through the Iridium satellite and use the Iridium service to communicate, Neil adds.
All under one housing, the ITAS contains a high-performance antenna, Iridium modem, power regulation and serial communication interface in order to effortlessly integrate global Short Burst Data (SBD) communication for the best possible service.
ITAS provides reliable data transmission for all asset management and safety-related applications, including tracking and telemetry for the heavy machinery market, on- and off-highway vehicles traveling to remote locations or assets that require close monitoring, according to Hirschmann.