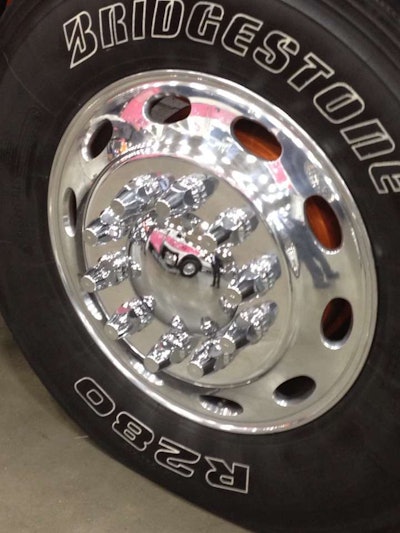 When spec'ing a truck, it's easy for fleet managers to overlook one of the truck's most basic and vital moving parts: The wheels.
Properly spec'd wheels can ease maintenance demands, slash vehicle weight, boost fuel economy and help with driver retention. And some of them look snappy on the truck, which never hurts.
Jack Roberts, executive editor of our sister site, CCJ, takes a deep look at wheel spec'ing in this report.
At first glance, you might not think you have many options – steel or aluminum.
But Roberts points out there are a multitude of specs available for both steel and aluminum to fit a wide range of applications.
"Fleets will typically see a 30 to 40 percent up-charge for aluminum wheels at purchase," says Brian Thomas, marketing manager for Alcoa, "but resale value for aluminum wheels alone results in a 75 percent return on that investment up to 10 years later."
Click here to read the full report on wheel spec'ing.