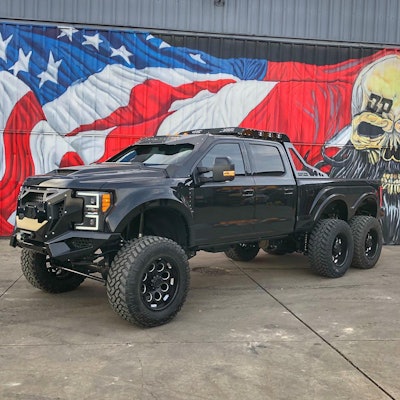 Folks behind the popular TV show, "Diesel Brothers," who were recently found liable of emissions tampering and are now facing stiff fines, may appeal the decision.
An attorney for David "Heavy D" Sparks and others on the Discovery Channel show may fight federal judge Robert Shelby's verdict on the basis that Utah Physicians for a Healthy Environment—the group behind a two-year-old lawsuit—failed to prove that any of their trucks' emissions had actually harmed anyone, according to the Standard-Examiner.
Cole Cannon said that his clients are outdoor enthusiasts who care about the environment and "are ready, willing and able to rectify any harm caused by these 17 trucks and implement better practices."
Evidence of direct harm, however, may not be required in an appeals court. For instance, Shelby, an Obama appointee, dismissed the Diesel Brothers assertion that any pollution emitted by their trucks was small in comparison to other sources. Seventeen trucks were found to have altered emissions that included removal of emission control components and the use emissions defeat devices.
Utah Physicians for a Healthy Environment reported that seeing Diesel Brothers trucks rolling coal on TV prompted them to file their lawsuit in January 2017.
Prior to the lawsuit, the Diesel Brothers had come under fire in a New York Times story in September 2016 for rolling coal on their show. During an interview with Hard Working Trucks at SEMA shortly after that article ran, and prior to the physician's lawsuit, both Heavy D and Diesel Dave denounced the practice of rolling coal.
"We are big advocates for not rolling coal. It's stupid. We've all been there. Everybody who's owned a diesel pickup has at one point hit the gas, looked out the rear-view mirror and said, 'That's kind of cool.' But it's got to stop there because it's not something that's going to help the industry by any means," Heavy D explained.