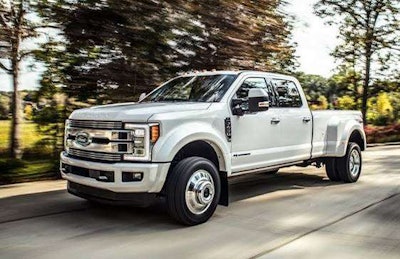 Verizon Connect has extended its long-standing strategic partnership with Ford Commercial Solutions.
Through the acquisition of Telogis last year, Verizon Connect has delivered hardware and services to Ford's commercial fleet customers since the launch of its partnership with Ford in 2011.
It was the first to initiate service and connectivity on Ford's embedded hardware last year.
"We are pleased to extend the partnership with Verizon Connect as an authorized Ford Telematics service provider to help our mutual customers benefit from our new Data Services product which is enabled by the Transportation Mobility Cloud," said Lee Jelenic, chief executive of Ford Commercial Solutions.
Verizon Connect will work closely with Ford Commercial Solutions to leverage its Data Services product, powered by the Transportation Mobility Cloud (TMC), an open cloud-based platform that is designed to connect vehicles, drivers, passengers and cities through software applications.
In addition to embedded solutions and connectivity for Ford Commercial Solutions customers, aftermarket hardware can also be purchased directly from Verizon Connect and through Ford commercial dealers.