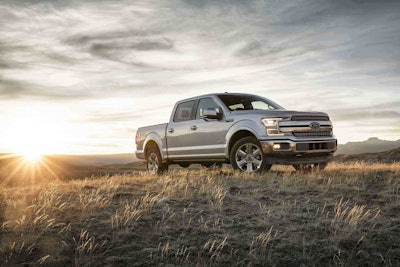 The Ford F-150 was the only pickup to make a Consumer Reports top-10 list for high-mileage vehicles that have had no problems over the past year.
The list was compiled through a Consumer Reports survey of vehicle owners who have experienced zero claimed problems in the past 12 months on vehicles that have at least 200,000 miles or more.
"The analysis compensates for the popularity of cars among CR members," Consumer Reports states on its website. "Simply put, these are the most problem-free cars that have proved to go the distance. Many other models in our survey have made it to 200,000 miles, but they required significant repairs to get there in the past year."
Cars, SUVs, one mini-van and one truck were ranked based on the percentage of respondents who claimed to have had no problems with their vehicles. The F-150, which is the only truck on the list, took the number 10 spot.
The most reliable vehicle, according to survey respondents, is the Toyota Camry. See the complete list here.