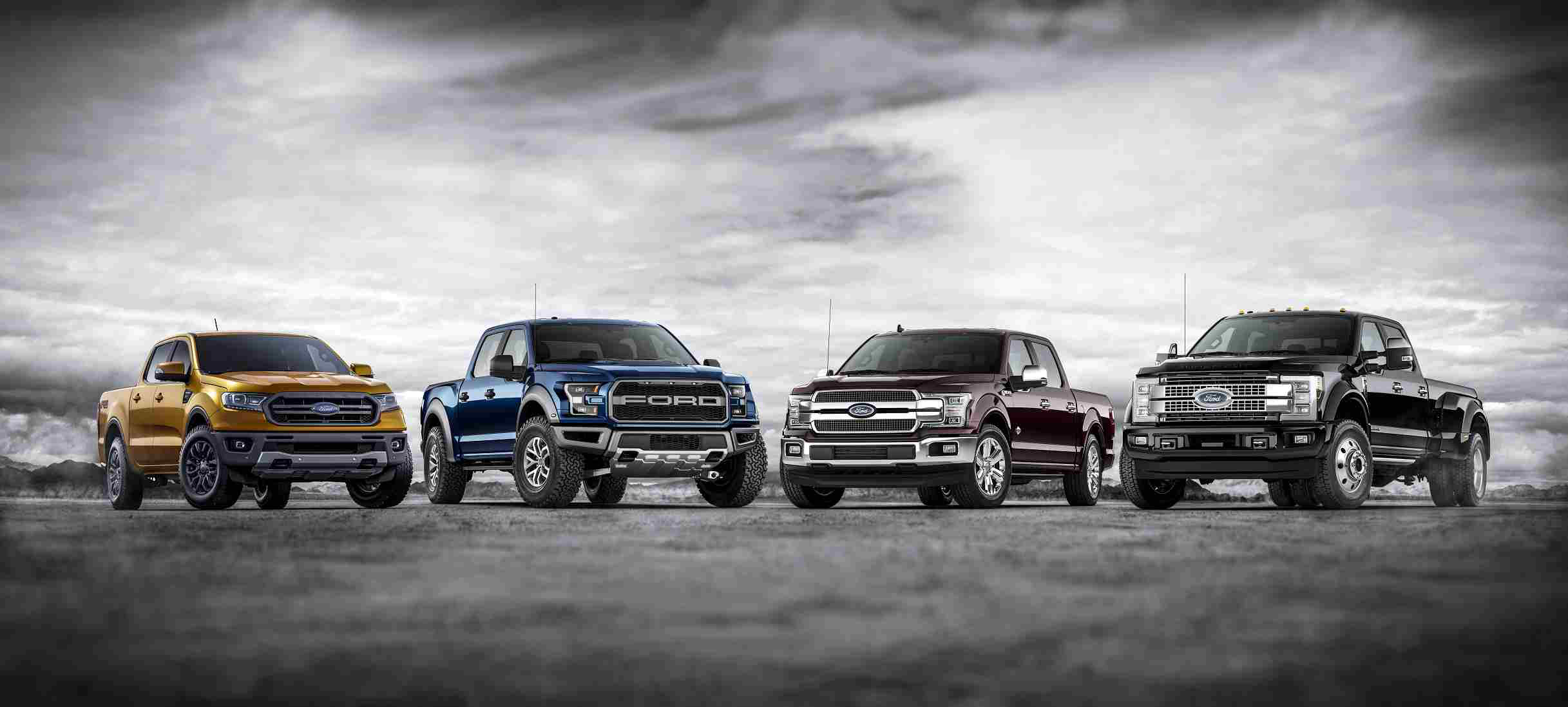 The people at Ford are excited.
Fired up, charged, revved up, eager, however you want to put it. That's what just about every Ford employee I've spoken to and heard from in the last 24 hours has communicated about what the company has in store for the next few years.
In fact, folks inside the Blue Oval were so excited about what's coming down the line that they invited media members to an impromptu event Thursday at the company's product development center in Dearborn, Michigan, to reveal details of the automaker's plans to thoroughly revamp its lineup by 2020. They did this while, perhaps a bit cruelly, teasing what the company is calling "the industry's freshest lineup by 2020" without actually introducing the highly anticipated goods (including a certain SUV named for a horse) to the public.
While we have no new trucks to show you, the main takeaway out of this event is that a lot more Ford trucks are coming. And there's quite a bit to look forward to, including a new Bronco, a baby Bronco and a Mustang-inspired electric SUV.
Ford president and CEO Jim Hackett admitted that an event about future vehicles without the introduction of any, well, vehicles, felt a bit odd even to him. However, Hackett said that the he and the rest of the company's leadership feels so strongly about Ford's plans for the future that it was important to place a mile marker here in 2018 for what's coming down the road.
"What we all can agree on is being frozen in the past really is a death sentence in business," Hackett said while discussing the purpose of the event. "The world, plus our industry inside of it, are evolving at light speed. In fact I say it's moving so fast that you can't chase it. You have to get ahead of it. So we're looking at things that we never would have imagined 10 years ago."
"We face a dilemma which is, do we share as much to keep you as enthused about the things that we're seeing but not so much that we changed the competitive balance. We decided that today's meeting is really configured around that paradox," he added.
Younger lineup will be full of trucks
Ford's primary message during Thursday's event was that the automaker is preparing to revamp its lineup in a big way. Ford president for global operations Joe Hinrichs said that the company has spent the last 10 months rethinking its business and "improving our operational fitness." But what will that amount to?
Hinrichs said that by 2020 Ford will replace more than 75 percent of its current product lineup, including four new nameplates that don't currently exist. In 2020 the average showroom age of Ford vehicles will fall from 5.7 years to 3.3 years. Henrichs said that the company is also working to speed product development from concept to delivery while integrating more customer input into that process as well.
Jim Farley, Ford's president for global markets said that trucks and SUVs will have a major role to play in this revamped lineup. According to a slide in Farley's presentation, trucks and SUVs will account for a whopping 86 percent of the automaker's product mix in 2020.
"Trucks and utilities are going to fuel our growth and profitability here and this includes the all-new Ranger," Farley said of the midsize truck which will make its return to the U.S. in January. "It's a big deal for us. It's also a great growth opportunity and is going to help strengthen our truck leadership here in North America."
Though some might be tired of hearing that Ford has had the best selling truck lineup for the last four decades, it's a drum worth beating for the automaker, especially considering the continued rise in demand in that segment and the fact that Ford is currently enjoying a record sales gap between the F-Series trucks and Chevy's Silverado of more than 300,000 trucks.
"Since we introduced the new model in 2014, the F-Series sales are up, market share is up, transaction prices are up nearly $7,000, and our profits are up. Our F-Series business in North America is $41 billion," Farley said.
"That makes the F-Series business alone bigger than Coke or Nike."
With all of that momentum, Ford has no designs on allowing a stagnant truck lineup slow things down. Beyond the Ranger's return in 2019, the automaker will also unveil an all-new F-150 with a new hybrid powertrain and an integrated mobile generator.
But pickups are far from the only piece to truck's successful truck equation. The automaker has big plans for its SUV lineup, including the addition of a new off-road segment through one new nameplate and one that's very familiar.
Going off-road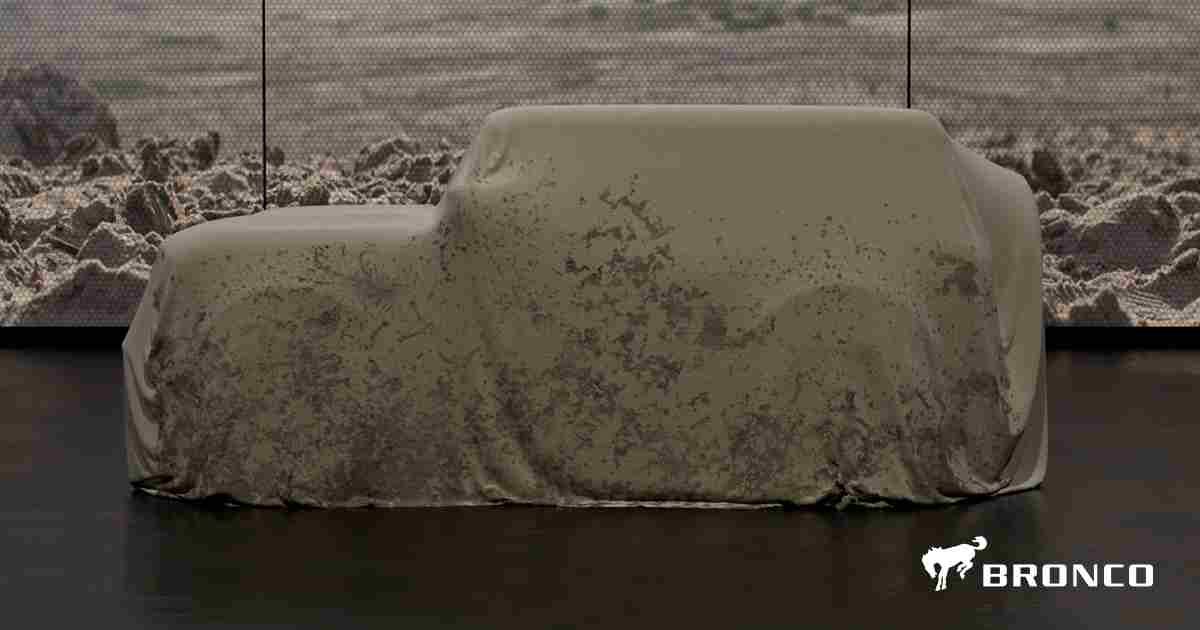 Ford says that by 2020 SUV sales could account for 50 percent of all U.S. industry retail sales. With that in mind, the automaker says that it is shifting $7 billion from cars to SUV development in order to grow the SUV lineup to eight models by 2020. These eight new models will include five offering hybrid powertrains and one battery-powered electric model. Ford was fairly tight-lipped with specifics on the battery-powered model, but did manage to provide an interesting tease which we'll get to below.
Beyond debuting all-new versions of the Escape and the Explorer next year, Ford says it plans on tapping into the off-road segment with two new SUVs: the resurrected Bronco and a smaller, yet-to-be-named SUV.
"Ford helped start the off-road phenomenon and has majored in off-road capability for decades – from the Bronco to the Raptor," Farley said. "Now, we're ready to reclaim our rightful place as the off-road vehicle leader."
Farley said the inspiration for introducing these new off-road SUVs is the success of the F-150 Raptor.
"We started the Raptor as a super small program on a shoestring budget and it's turned into an off-road franchise for us," Farley said before coolly adding that Raptor sales in the U.S. alone "outsold the entire Porsche car company."
However, Farley said Ford isn't interested in imitating other off-road players with its coming trucks. Instead it wants to blend off-road capability with the feeling and styling of the vehicles and nameplates that already enjoy a high degree of love and loyalty from Ford customers.
"For Jeep, (their design priority is) rock-crawling Moab. But for Ford our premise is completely different. We want to give people two off-road vehicles that are comfortable at high speeds or on a two-track trail. That do well in deep sand and on a beach," Farley says. "(Ford customers) don't want SUVs that look like doomsday vehicles or have spartan government-issue interiors. They want an off-road vehicle that is like the ultimate freedom machine, the Mustang convertible."
Further additions to Ford's future SUV lineup will include the a battery-electric model and two performance models: the Edge ST, coming later this year, and the Explorer ST.
Hybrids and a Mustang-inspired electric SUV
Electrification played a big role at Thursday's event as well, with Farley at one point saying the company is "done with hybrids as a science experiment." Though the company does see hybrid models as a guard for consumers against the threat of rising gas prices, Farley said Ford no longer views battery technology solely through the lens of fuel economy.
Instead, the company plans to implement electrification in ways that make its vehicles more useful on the whole. To that end, Farley said that moving forward, every time the company launches a utility vehicle in North America, the intention is to offer a hybrid version. This includes the upcoming Bronco.
Farley said Ford is currently no. 2 in the U.S. behind Toyota in hybrid vehicle sales. With this new plan in place, Farley said Ford expects to surpass Toyota by 2021.
"We're going to do this by making hybrids mainstream on our highest volume, most profitable vehicles. Hybrids are so much more than fuel economy now for us at Ford. For Mustang, hybrid means performance. For F-150 the story is we're going to help people do their jobs better. They're going to get more low-end torque, much better pulling power plus the benefit as Joe said of a mobile generator."
Then came the biggest tease of the day.
"I want you to close your eyes for a second and think about a four-door utility with the rebel soul of a Mustang," Farley said before taking a shot at Elon Musk. "It's low, it's sleek, it's zero emissions. And I'll make a prediction: that vehicle is going to be famous without shooting it up into space." The "space" joke was in reference to a recent Space X rocket flight which sent a Tesla Model S into orbit.
This Mustang-inspired SUV is the battery-powered truck we mentioned earlier. Ford plans to introduce it in 2020 and it will be the first of six fully-electric vehicles the automaker will launch by 2022.