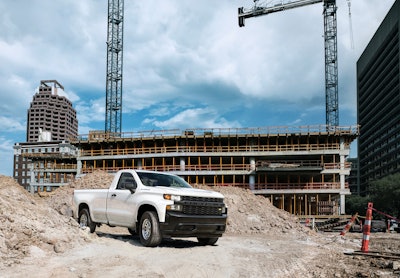 General Motors announced today that Flint Engine Operations will serve as the manufacturing site for the all-new Duramax 3.0-liter turbo-diesel for the 2019 Silverado.
In 2015 GM announced a $263 million investment in Flint Engine Operations for a new engine line.
GM reports that the 2019 Silverado will be available with six engine/transmission combinations, enabling customers to find the combination of performance, efficiency and value that best fits their needs. One of these choices will be the all-new Flint-built 3.0L inline-six turbo-diesel. The new turbo-diesel will be paired with a Hydra-Matic 10-speed automatic transmission and will feature industry-exclusive technologies that optimize performance and efficiency. It is expected to be an efficiency leader in the Silverado lineup.
"The next-generation Silverado builds on the success of our current models, many of which are produced here in Flint. We are proud to expand the industry-leading diesel portfolio here in Vehicle City," said John Urbanic, Flint Engine Operations plant manager.
With diesel offerings on Equinox, Cruze, Colorado, Express, Silverado 1500 and Silverado HD, no other brand offers more diesel models or diesels in more segments than Chevrolet.
Flint Engine currently produces 1.4L engines used in the Chevrolet Cruze, Equinox and Volt.