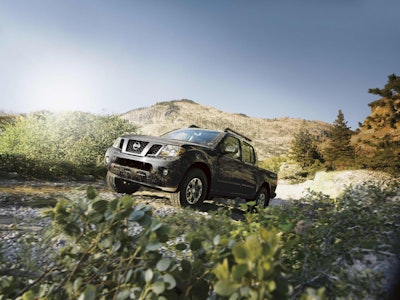 The 2016 Nissan Frontier has been recognized as the top mid-size truck in the J.D. Power 2016 Initial Quality Study (IQS), the industry benchmark for new vehicle quality. Additionally, the Nissan brand jumped 10 spots in the study, bringing it to 10th position, sixth among non-premium brands and above the overall industry average.
IQS, now in its 30th year, examines problems experienced by vehicle owners during the first 90 days of ownership. Initial quality is determined by the number of problems experienced per 100 vehicles (PP100), with a lower score reflecting higher quality.
Nissan's overall brand performance improves by 20 PP100 and 10 spots, to 10th place overall among 32 brands. This improvement also moves the Nissan brand up five positions to the sixth spot among all non-premium brands. The 2016 results are four PP100 better than the Industry average of 105. This is due in part to an excellent performance from Nissan's Smyrna Vehicle Assembly Plant, which also scored above average in the Americas assembly line rankings.