Ford took exception to Chevrolet's recent comment that the 2016 F-150 is only slightly lighter than the 2016 Chevy Silverado.
After reading a "Hard Working Trucks" article on Friday that features an interview with Chevrolet Senior Communications Manager Jim Cain, Ford Truck Communications Manager Mike Levine contacted HWT.
"I see that GM is saying F-150 is slightly lighter than Silverado," Levine wrote in an email. "Here are our curb weights, so you can compare yourself. I think you will see that we're more than slightly lighter."
The spec sheet which Levine sent, shown below, reveals that their lightest F-150 (regular cab, 6 1/2-foot bed, 3.5-liter engine) weighs 4,050 lbs.
The lightest 2016 Chevy Silverado, according to the automaker's spec sheet online, comes in at 4,517 lbs. (regular cab, 6 ½-foot bed, 4.3-liter engine).
Both manufacturers were asked to include the weight of bumpers and spare tires.
Cain said that the Silverado uses weight-saving aluminum, just not in the bed where the company says steel is a stronger and more appropriate material for a pickup bed.
"There's no shortage of product attributes and best in class claims that we can talk about, but the bed is the heart and soul of a pickup truck. It's what enables people to work," Cain told HWT.
"That begs the question: What's the best choice for people who work with their trucks? For our customers, it's roll-formed, high strength steel."
Cain's comments followed GM's release last Wednesday of its puncture test results comparing the bed of a 2016 Silverado to a 2016 F-150. The beds of 12 F-150s ended up with 68 holes, while a dozen Silverado beds ended up with two.
Cain said the videos and press surrounding the dramatic demonstrations have created media buzz that's on par with a new vehicle launch.
Ford dismissed the tests as stunts and pointed out that it sales still rank highest in the highly competitive pickup market.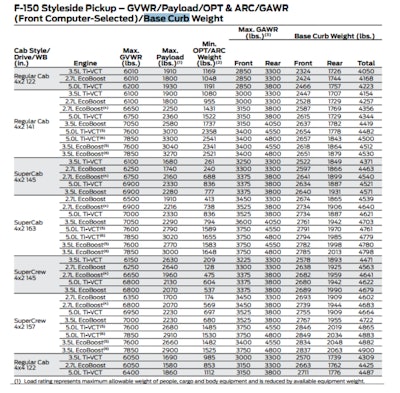 2016 Chevrolet Silverado 1500 Regular Cab