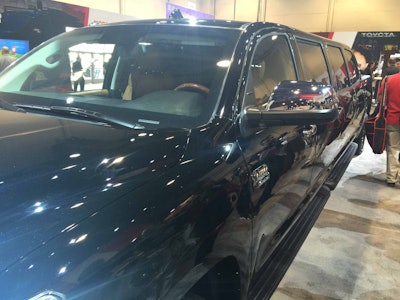 Toyota's Tundrasine concept vehicle made its global debut at the 2015 Specialty Equipment Market Association (SEMA) Show in Las Vegas this week.
Steve Appelbaum, national engagement marketing manager for Toyota Motor Sales, says the vehicle started out as a Toyota Tundra 1794 Edition 4×4 CrewMax with a 5.7-liter V8 under the hood.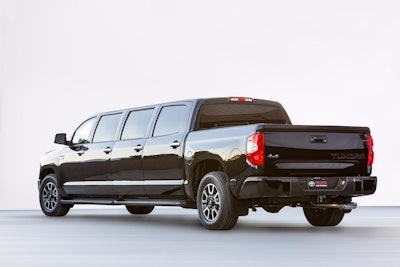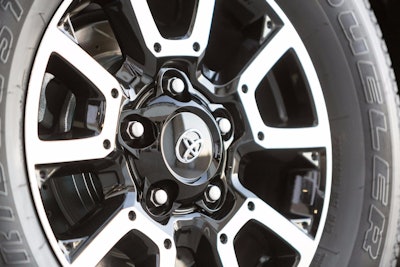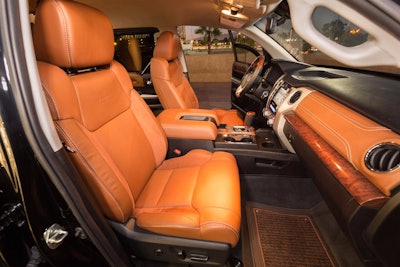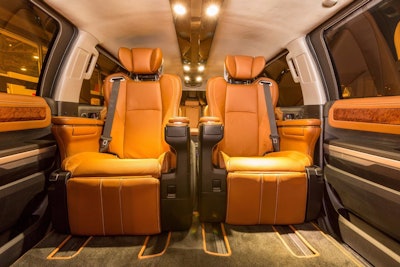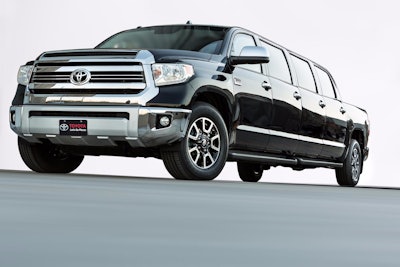 The Tundrasine is more than 26 feet long and has a wheelbase of 235.9 inches. Compare that to the 90.2-inch wheelbase stock Tundra CrewMax. The exterior is painted Midnight Black Metallic, and its eight doors and deep limo tint hide a custom brown leather interior, which Appelbaum says was inspired by the cockpits and passenger compartments of luxury private jets.
Tundrasine's curb weight comes in at just a shade under 8,000 pounds, about 2,300 more pounds than stock Tundras.