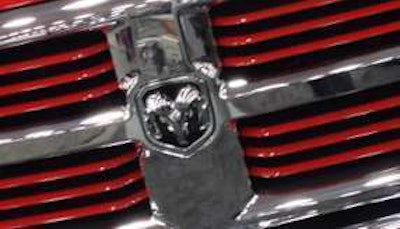 Do you own a 2009 to 2012 Ram 1500? A 2008 Ram 1500 Mega Cab 4×4? Or a 2008 through 2012 Ram 2500 4×4, 3500 4×4, 4500 4×4, or 5500 4×4?
If you do, you could sell it. Back to Ram.
Fiat Chrysler has agreed to buy back select Ram pickup trucks to settle legal problems in nearly two-dozen recalls with the National Highway Traffic Safety Administration (NHTSA). While the affected vehicle total climbs upward of 500,000, Ram says repairs have been completed on well over 60 percent of the subject vehicles, leaving less than 200,000 eligible vehicles.
Under the agreement, Fiat Chrysler will buy back affected Ram trucks for the purchase price, minus depreciation plus 10 percent. The company is permitted to repair and resell them. Truck owners not interested in selling their pickups can elect to have them repaired.
The Ram pickups have been recalled over defective steering parts that can cause drivers to lose control and some previous repairs have been unsuccessful.
In addition to the buy back, Fiat Chrysler also agreed to a $105 million civil penalty, the largest ever imposed by NHTSA.
"Fiat Chrysler's pattern of poor performance put millions of its customers, and the driving public, at risk," says NHTSA Administrator Mark Rosekind.
"This action will provide relief to owners of defective vehicles, will help improve recall performance throughout the auto industry, and gives Fiat Chrysler the opportunity to embrace a proactive safety culture."
Fiat Chrysler has since admitted to violating the Safety Act in three areas: effective and timely recall remedies, notification to vehicle owners and dealers and notifications to NHTSA.
The company must pay a $70 million cash penalty and must spend at least $20 million on meeting performance requirements. Ram says all premiums paid to repurchase vehicles in the three recall campaigns and customer incentives will be applied as credits to the $20 million that FCA US has agreed to spend on industry outreach amounts included in the $105 million referred to in the consent order.