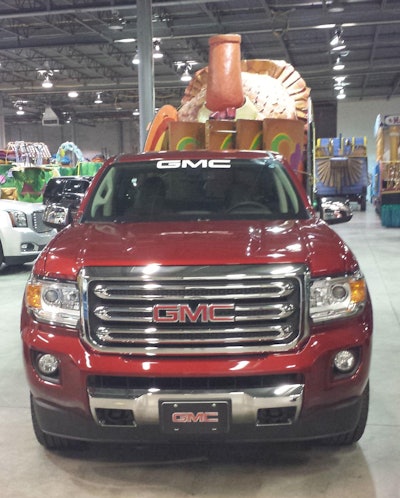 Turkeys are the undisputed champions of Thanksgiving, but a close second is probably the Macy's Thanksgiving Day Parade.
In it's 88th year this year, the parade will feature elaborate floats, marching performers and six-story-tall balloons. GMC's the 2015 Canyon will also have a presence. The all-new, premium midsize truck will be one of 55 GMC vehicles towing floats along the 2.5 mile route, which winds along the west and south edges of Central Park and down Sixth Avenue.
GMC has towed the parade's floats for 34 years.
"With the strength to pull the Macy's Parade's large floats, the new GMC Canyon demonstrates its segment-leading capabilities are perfectly suited for the season," says Duncan Aldred, vice president of GMC Sales and Marketing.