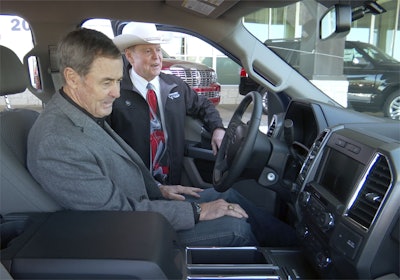 Tim Kingsbury has a lot to be thankful for today.
Just in time for Thanksgiving, Kingsbury was the first buyer in the U.S. to take delivery of Ford's 2015 F-150. Kingsbury got the keys to his new pickup during a ceremony at Bluebonnet Motors in San Antonio, Texas, on Wednesday.
Kingsbury, a resident of San Antonio, is an avid hunter and retired high school football coach. He is also the father of current Texas Tech Red Raiders football coach, Kliff Kingsbury.