The driver of a tractor-trailer that struck a stopped police car recently on Interstate 64 in Louisville, Kentucky pleaded not guilty to charges of murder and driving under the influence.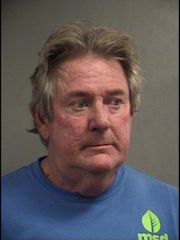 Roger Burdette, 60, was arraigned in Jefferson District Court in connection with the crash that killed a 32-year-old Louisville police detective on Christmas eve who was in her car making a traffic stop. Burdette's truck struck the police cruiser of Louisville Metro Police Detective Deidre Mengedoht. Her car struck the pickup truck she had stopped and burst into flames. Mengedoht died at the scene.
The Louisville Courier-Journal reports Burdette couldn't maintain his balance and made mistakes during heel-to-toe testing, among other indicators of impairment, during the sobriety test police conducted. He admitted to taking multiple prescription drugs, the arrest citation said, and "made no attempt to avoid collision with (the) police vehicle," according to the newspaper.
Burdette was driving a Louisville Metropolitan Sewer District truck at the time of the crash. He is an employee of the sewer district.
This story originally appeared in Trucker's News, a partner publication of Hard Working Trucks.