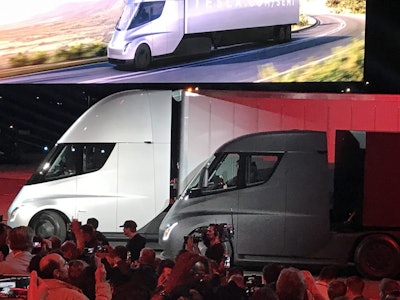 Long-time Tesla engineer Jerome Guillen, who had been leading Tesla's electric Semi program, has been promoted to President of Automotive, reporting directly to Tesla CEO and founder Elon Musk.
Prior to joining Tesla, Guillen severed as Freightliner's general manager of new product development and was part of the team that launched the company's on-highway flagship tractor, Cascadia.
"In his new role, Jerome will oversee all automotive operations and program management, as well as coordinate our extensive automotive supply chain," Tesla CEO Elon Musk wrote in an email to employees on Friday which was also posted on the company's blog.
Guillen is no stranger to Tesla's car business, having previously served as program director for the Model S and more recently played a critical role in ramping up lagging production of the Model 3, "leading what almost all thought was impossible: creation of an entire high-volume General Assembly line for Model 3 in a matter of weeks," the memo says.
Guillen's promotion was part of several key personnel moves made to shore up recent departures.
Friday's memo did not state who would oversee Tesla's electric tractor program going forward.
Also, nothing was mentioned about the departures of Tesla's chief of accounting or the head of human resources, which also made news Friday. Chief Accounting Officer Dave Morton quit just after starting at the company in late July and Chief People Officer Gabrielle Toledano also resigned on Friday following a leave of absence, Bloomberg reported.
Jason Cannon is the Equipment Editor for Commercial Carrier Journal and Overdrive, partner publications of Hard Working Trucks.