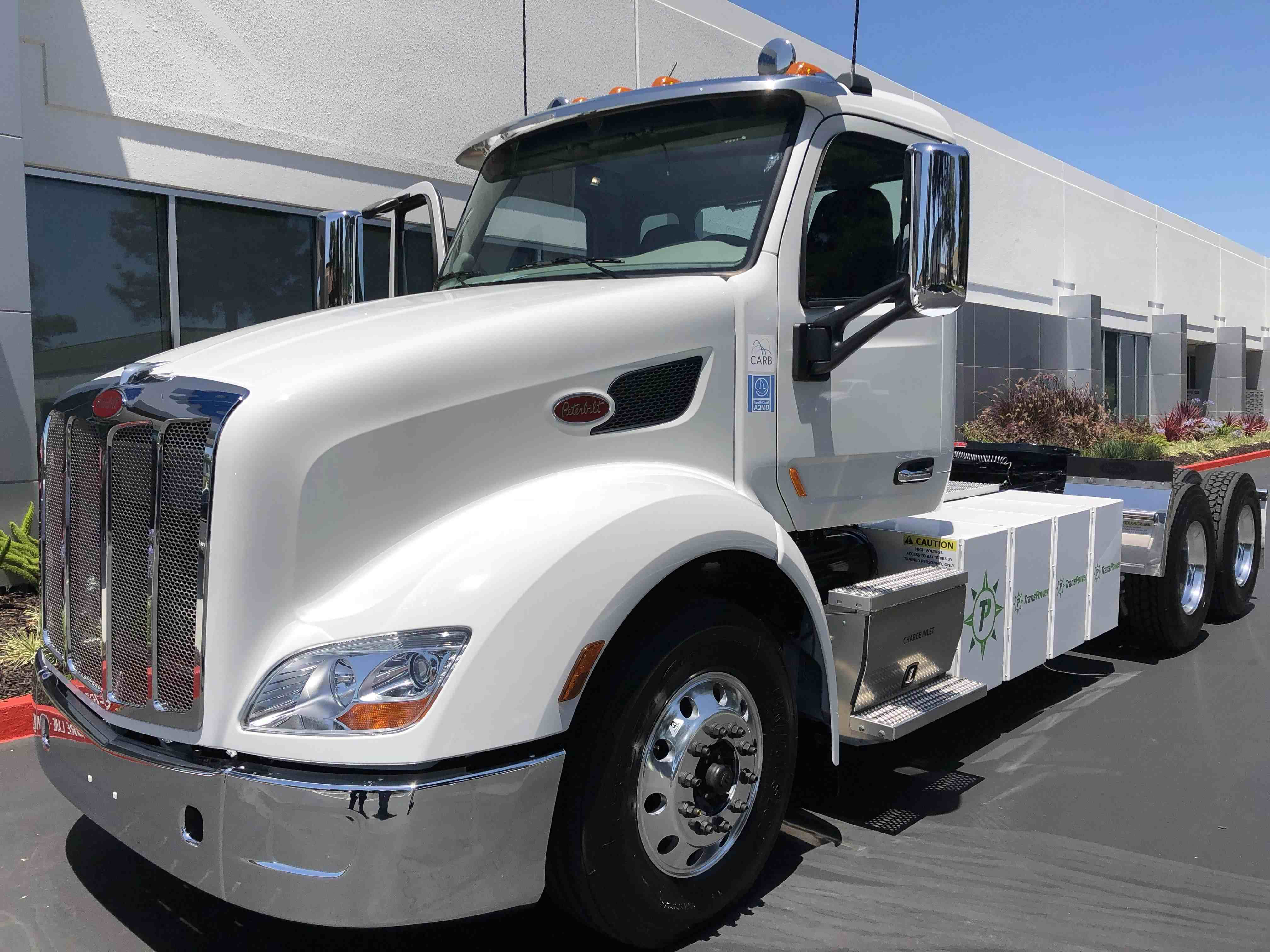 During a press event at the Paccar Innovation Center in Silicon Valley, Peterbilt provided an opportunity to ride along in the fully electric Model 579 demonstration tractor, one of two electric prototypes Peterbilt first introduced at the ACT Expo and Waste Expo shows earlier this year. The electric 579 was designed for use in drayage applications, while the electric 520 is outfitted for municipal waste hauling.
Peterbilt co-developed its electric Model 579 with TransPower, a San Diego-based company that specializes in battery-vehicle integration for the medium- and heavy-duty markets.
The electric Model 579 is fitted with eight 44-kW battery packs that can be removed or added to the tractor to increase vehicle range. As spec'd, this demonstration unit can travel 250 miles fully loaded, depending on terrain and driving habits.
Matt Vito, integration & service manager for TransPower, says the third-generation batteries weigh 800 pounds each, but he expects battery density to improve as battery technology continues to evolve.
"In the next year and a half, the next [battery] versions will be 50 percent more dense than these today," said Vito.
The electric drivetrain uses the first five gears of an Eaton AutoShift 10-speed transmission since electric motors have different ranges than diesel power. The 579 has two JJE electric motors with the equivalent of 450 horsepower.
For a closer look at Peterbilt's electric Model 579, click the video window below.
This article was written by Jeff Crissey, editor of Commercial Carrier Journal, a partner publication of Hard Working Trucks.