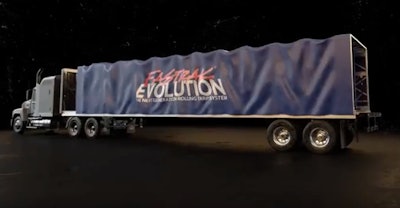 TarpStop's Fastrak Evolution next-generation rolling tarp system brings automation to the rolling tarp market.
Automated open, close, front to back, back to front, front latching, rear latching, front tensioning and rear tensioning are all characteristics of the new Fastrak Evolution. Wireless control allows qualified operators of any ability and experience level can safely to efficiently and correctly open, close and tension their rolling tarp systems.
The new system has "been on our planning radar for several years," said Ken Weschke, TarpStop owner. "The time is now to push flatbed tarping to the next level. With constraints such as ELDs and tighter hours restrictions being placed on an already diminishing and aging driver workforce, we knew it was time to make our vision a reality."
This article was written by Todd Dills, senior editor of Overdrive, a partner publication of Hard Working Trucks.