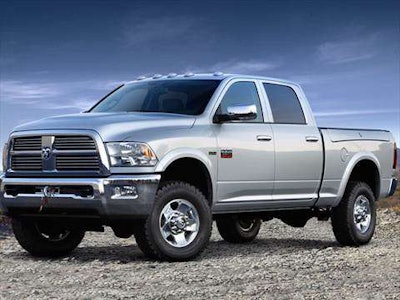 A class action lawsuit alleging that FCA and Cummins used emissions defeat devices on 6.7-liter diesel-equipped 2007-2012 Ram 2500 & 3500 trucks has been dismissed by a federal judge.
Citing insufficient evidence, judge Terrence Berg for the U.S. District Court for the Eastern District of Michigan granted FCA's motion for dismissal for a lawsuit filed in late 2016 by law firm Hagens Berman.
In a detailed decision released Thursday which you can read here, Berg writes in part that "…the Court finds that the well-pleaded facts in Plaintiffs' Amended Consolidated Complaint fail to raise a plausible inference of wrongdoing…"
Berg notes that while the lawsuit refers to European diesel emissions tests, none of those tests included a Ram pickup. Also, Berg rejects the lawsuit's attempt to make Ram part of a "worldwide emissions scandal" that largely centers on Volkswagen.
In its suit filed on behalf of Ram truck owners and lessees, Hagens Berman writes that it conducted its own tests on a diesel 2012 Ram 2500 and found that the vehicle exceeded emissions standards.
Berg reports that the test "lacks sufficient well-pleaded facts that allow this Court to draw a reasonable inference that the results from Plaintiffs' PEMS [emissions] testing of one vehicle plausibly shows the presence of a defeat device, a defect in the tested truck, or a defect that exists" in all Ram trucks targeted in the lawsuit.
Hagens Berman has 45 days to amend their suit and, if filed, FCA will have 28 days to respond.
FCA and Cummins have continued to reject allegations of emissions cheating by Hagens Berman and have pledged to vigorously fight those claims.