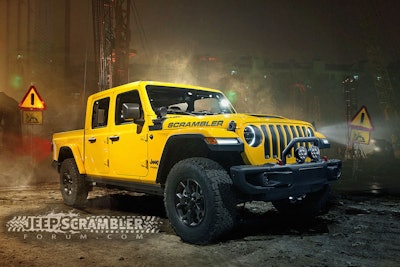 Our friends at jeepscramblerforum.com could not pass up the opportunity to create some images of the 2019 Jeep pickup which is expected to arrive at dealerships in April 2019.
With their permission, we're posting those pictures here.
"No word yet on colors of course but we've rendered real-to-life versions based on our spy photos, CAD leaks and insider tips we've received — we present it here in in Sarge Green, Hella Yella, Sting-Gray and Firecracker Red," jeepscramblerforum.com reports in a recent blog post.
Hats off for some impressive work.