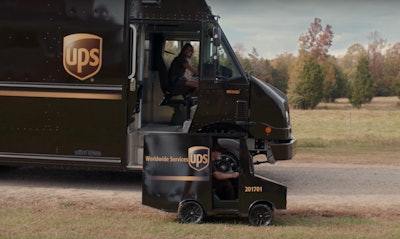 A 5-year-old boy in North Carolina who wants to become a UPS driver recently received his first company truck, albeit a much smaller version.
James Walker got the electric mini-hauler after his neighborhood UPS driver, Kellie Martin, nominated him for the company's Wishes Delivered campaign.
Martin said Walker's enthusiasm and interest in becoming a UPS driver makes her "want to bubble up." He runs out to greet her when she stops at his house in a rural area in North Carolina.
Walker's made good use of his van delivering dog biscuits to the family hound and handing out packages to the neighbors. He drives the van so much that he often drains the battery and has to have his mom push him back home, according to newyork.cbslocal.com.