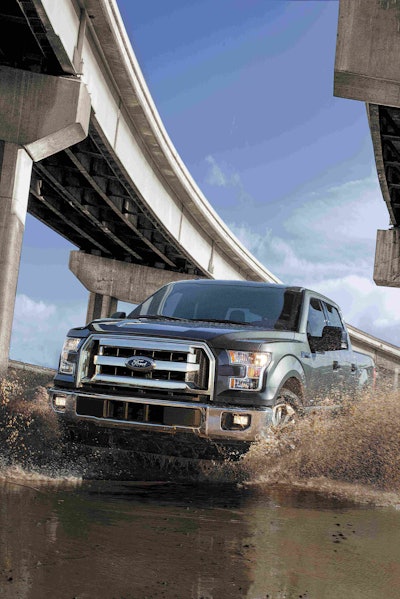 Ford Motor Company is issuing a safety recall in North America for approximately 202,274 2016 Ford F-150 and 2016 Ford Explorer vehicles equipped with front power seats that the company says may experience looseness of the front seat adjuster assembly.
In affected vehicles, Ford says the upper left-hand pivot bolt for the front power seat adjuster may loosen or fall out. A front seat cushion with a missing upper left-hand pivot bolt may experience increased movement in a crash and not properly restrain occupants, increasing the risk of injury.
Ford says it is not aware of any accidents or injuries associated with the issue.
Affected vehicles include 2016 Ford F-150 vehicles built at Dearborn Assembly Plant, Jan. 22, 2016 to April 19, 2016 and 2016 Ford F-150 vehicles built at Kansas City Assembly Plant, Jan. 22, 2016 to April 19, 2016
The Ford reference number for this recall is 17S40.
Ford says dealers will measure the torque of the power seat track upper pivot link bolt. If the bolt passes the torque inspection, dealers will remove and clean the bolt, apply new threadlock, and reinstall the bolt to the specified torque. This repair will complete the recall. If the bolt fails the torque inspection, threadlock will be added and the bolt will be reinstalled as an interim repair for sold units until the final repair is available. The final repair will include replacement of the lift link with new bushings and fasteners. All repairs will be performed at no cost to the customer.