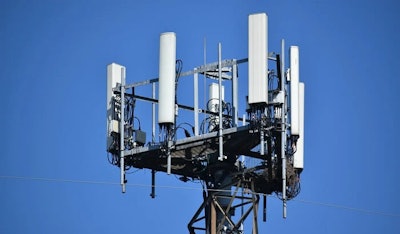 AT&T and Verizon agreed late Monday to again delay deployment of their 5G wireless services.
At the urging of Transportation Secretary Pete Buttigieg, and pressure from Committee on Transportation and Infrastructure Chair Peter DeFazio (D-Oregon) and the aviation industry, the two carriers committed delaying deployment of 5G broadband by an additional two weeks.
The deployment of the 5G network, which offers faster speeds and broader range, was initially slated for Dec. 5, but the companies in November agreed to postpone until Jan. 5.
At issue is the Federal Aviation Administration's concern over potential 5G interference with airplane safety systems, particularly equipment used by flight crews to land in bad weather – worries that the Federal Communications Commission (FCC) has largely debunked. FCC Commissioner Brendan Carr in a letter to Buttigieg dated Jan. 1 wrote that the request for further rollout delay was "not backed up by the science, engineering, or law. Indeed, your arguments are predicated on the claim that there are unresolved concerns about harmful interference from C-Band operations into radio altimeters. That is not correct."
Carr further penned that the FCC – the agency charged with oversight of the spectrum that delivers 5G service – "resolved these issues all the way back in March 2020."
As part of the deal to delay 5G rollout until mid-month, the two carriers also agreed to an initial 5G rollout at a lower power than originally planned and to further reduce power around airports until mid-year, giving regulators more time to study their claims of interference. In exchange, the FAA said it would not seek additional delay.
Both carriers already offer 5G services in select markets. Verizon said Tuesday that it expects to unfurl 5G this month to more than 100 million people in 1,700-plus cities around the nation, with "access to speeds up to 10x faster than 4G LTE via Verizon 5G Ultra Wideband network."
Mobile carriers, beginning in February with AT&T, will shut down 3G networks to make room for more advanced networks, such as 5G. As a result, any 3G devices – cell phones, ELDs, telematics, in-cab cameras, etc. – will no longer be able to upload data to the cloud.