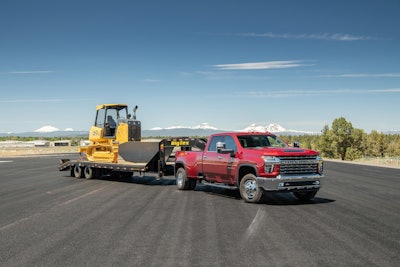 Chevrolet
GM reported today that it will resume production of its full-size trucks next week following a temporary halt in manufacturing brought on by the microchip shortage.
In addition to providing a list of revised plant schedules (listed below), GM released the following statement:
We can confirm that all three of GM's full-size truck plants in North America will return to full production on Monday, August 2 after briefly being impacted for one-week due to the global semiconductor shortage.
Although the situation remains complex and very fluid, our global purchasing and supply chain, engineering and manufacturing teams continue to find creative solutions and make strides working with the supply base to minimize the impact to our highest-demand and capacity-constrained vehicles, including full-size trucks and SUVs for our customers.
The recent scheduling adjustments have been driven by temporary parts shortages caused by semiconductor supply constraints from international markets experiencing COVID-19-related restrictions. We expect it to be a near-term issue.
Flint Assembly (Michigan), Silao Assembly (Mexico) and Ft. Wayne Assembly (Indiana) will all resume full production on Monday, August 2.
Flint operated on only one shift the week of July 26 and builds the Chevrolet Silverado HD and GMC Sierra HD trucks.
Both Silao and Ft. Wayne were down the week of July 26.
Ft. Wayne builds the Chevrolet Silverado 1500 and GMC Sierra 1500 models. Silao builds the Chevrolet Silverado 1500 and Cheyenne (for Mexico) and GMC Sierra 1500.