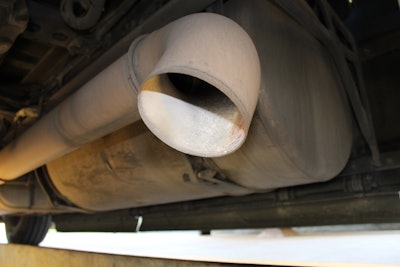 While tagging along for a truck inspection on Interstate 10 in Sneads, Fla., the trooper I was with made it a point to stop and show me the truck's tailpipe.
It wasn't because the pipe was riddled with holes or improperly mounted but rather because it was so clean. I was so impressed that I took a picture which is posted above.
While slightly crouched over in the inspection pit, the trooper explained how diesel emissions had become so much cleaner over the ten years that he had been inspecting trucks.
But wait a second! This is the cursed internal combustion engine that critics say has to go and be replaced with cleaner electric and fuel cell trucks. (IC critics are split are actually split on this. Tesla's CEO Elon Musk calls fuel cells stupid and says electric is the only way to go.)
Going even further with internal combustion engines, Cummins and Roush CleanTech produced near-zero natural gas and autogas engines respectively. Clean diesels can get even cleaner with bio and renewable diesel fuels. Plus, new diesel technology delivers even better gains.
In March, Achates announced that they had developed an opposed-piston diesel engine which reached an ultra-low NOx standard of .02 g/bhp-hr. The engine will enter a fleet testing phase early next year with Tyson Foods and Walmart in California.
But wait there's more!
"How dare you!" you say.
Well, we need to know what climate protestors aren't yelling or printing on signs and T-shirts.
For instance, there's a fuel for an internal combustion engine that's actually carbon negative. According to the California Air Resources Board, renewable natural gas, by far, is the most climate-friendly auto fuel available. Amp Americas' RNG received a carbon intensity score of -255 while electric was marked +35.
Why such a low rating? Easy. Renewable natural gas comes from methane which CARB considers to be much more destructive to ozone than CO2 or other gases. But there's nothing sexy about it, I guess. RNG is captured from waste sites and dairies. A pile of rotting garbage or steaming cow dung on a T-shirt? No thanks. And I suppose it's just not revolutionary enough. I mean, come on! It still uses internal combustion technology, so it has to be terrible, right?
Wrong. In fact, it's EV technology that's still up against tough challenges since hitting U.S. streets in the 19th century—yes, the 1800s. And it's not owed to some capitalist conspiracy. There are very real challenges that cannot be denied. Charging infrastructure and range are chief among them.
"Charging has sort of becoming the key barrier to deployment," NACFE Executive Director Mike Roeth said during this year's Green Truck Summit at the Work Truck Show in Indianapolis. "Virtually everybody we talked to [for the NACFE electric truck report], it took more money and time than they thought."
Carlton Rose, UPS president of global fleet maintenance & engineering, is sure that all-electric powertrains are the future. Getting there, however, will take some work.
According to Rose, UPS has 1,000 electric vehicles versus 6,000 natural gas trucks that are running over 1 million miles a day. UPS, which has remained dedicated for years to testing various propulsion technologies, has had challenges with EVs.
"Range has been an issue," said Rose, the keynote speaker at the Green Truck Summit. "If you have a vehicle that will only go 100 miles, a delivery driver can't go out 51 miles. Commercial electric trucks are still a work in progress."
About two months after the Green Truck Summit, UPS announced the nation's largest purchase ever of RNG: 170 million gas gallon equivalents to fuel its trucks through 2026.
Electric delivery vans at Deutsche Post DHL Group have arguably shown the most promise. The German company teamed up with Ford to produce its StreetScooter Work XL (think Transit box truck). They also manufacture their own Work and Work L vans. More than 9,000 electric StreetScooters are in operation with plans to add another 6,000 by the end of the year.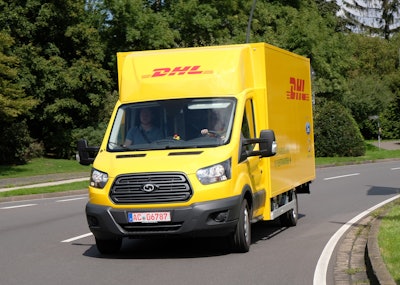 DHL operates its vans well within range limits. Though the Work XL has a range of up to 124 miles, it's intentionally set to 50 miles since most routes are limited to 18 to 25 miles. The Work and Work L models have a range of up to 100 miles.
Penske made headlines in April when it announced the opening of four charging stations with 14 high-speed chargers. Believed to be the first such chargers for heavy-duty trucks, the Southern California charging stations can fully charge a depleted Class 8 electric tractor in roughly four hours.
Penske plans on adding more charging stations but there's only so much power to go around in one of the most populated and truck-heavy regions of the nation. Power demands have steadily risen in the Golden State where OEMs are required to sell electric cars. Roughly half of the nation's electric cars are in California. Now CARB has been busy crafting a new policy concept that if adopted will require OEMs to sell electric trucks in a state that historically has struggled with meeting grid demands.
"The standard has undergone two and a half years of public workshops and information gathering," writes Jimmy O'Dea, senior vehicles analyst at the Union of Concerned Scientists. "It will undergo another year of public input before it is voted on."
Getting the picture? An EV market propped by incentive-rich California will have a hard time losing. A zero-emissions goal set by then Governor Jerry Brown is driving the EV explosion there.
Utilities there and across the nation have been busy calculating how to handle increased power demands especially from commercial trucks and vans. Charging during off-peak hours can certainly help but EVs cannot go it alone amid growing demands for cleaner air.
And it's not just the challenge of building adequate infrastructure. It's the critical need to keep it up and running. Whether brought on by natural disasters or over-consumption (brown outs), some areas are more prone to power outages than others. In Florida, the nation's third most populated state, an electric trucking segment could be at serious risk. A strong enough storm, like the kind we experienced last year with Hurricane Michael, can mean having no power for several days.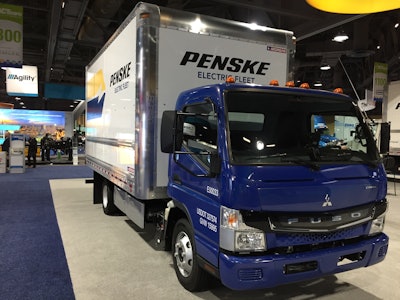 During that time here in Panama City, where the storm caused historic damage, diesel was sequestered by the government for vital contract use. Long lines formed at fueling stations which brought back memories for me of the Seventies fuel crisis. Thankfully, a natural gas station was largely unaffected.
A truck driver told me that though their diesel refuse trucks had been sidelined, their CNG trucks were able to keep on going at a time when customers needed them most. Autogas vehicles are also typically able to keep fueling following heavy storms. Again, these are internal combustion engines that remain hard at work when it counts most. The growing numbers of electric cars that we had seen prior to the storm were nowhere in sight in the weeks following.
Some power outages are intentional, but either way, the lights are out. In California this week, Pacific Gas & Electric cut power to more than 24,000 residents over wildfire concerns. Dry, windy conditions increase the odds for overgrown trees and bushes to make contact with power lines. Such was the case last year during the deadly Camp Fire when a PG&E power line dropped onto dry vegetation and ignited a 150,000-acre fire that killed 86 people.
Underground utilities can help prevent outages but there is a much higher cost incurred in getting those lines underground. And still the challenge of being able to supply enough power remains.
Recycling is another concern. No one wants to leave a wake of toxic slag behind their zero-emission EV but that is the reality. Current lithium-ion battery recycling efforts can render about 40 to 60 percent of usable product according to EV giant BYD. The rest is hazardous waste.
And though no one wants to think about it much, just how many batteries have been produced from cobalt sourced from child labor in Africa? Even one is far too many.
While prized for its light weight and high-energy density, lithium batteries are extremely flammable when ruptured. These fires are anything but easy to extinguish and have been prone to reigniting days later.
Mountain View, California Fire Chief Juan Diaz was so incensed after battling a Tesla fire last year that he wrote a 13-page safety alert addressing concerns for firefighter safety. The Model X crash, which claimed the life of Apple engineer Walter Huang, was even attended by Tesla engineers who could not prevent the car from reigniting days later.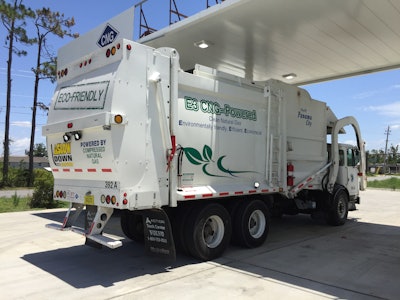 Electric will undoubtedly play a larger role in the vital commercial vehicle space, but as Rose pointed out there is still much work to be done and in the meantime the continual, emissions-friendly advances of internal combustion engines and their various fuels cannot be ignored.
I'm reminded of CARB's homepage which this morning reveals good news: There were no Stage 1 and 2 smog alerts in 2016 compared to 239 in 1967. I grew up in Southern California with troubling smog alerts and warnings of acid rain. A lot of progress has been made since then.
"The LCFS (Low Carbon Fuel Standard) is catalyzing investments in these cleaner alternative fuels, providing consumers with more choices, and reducing emissions of toxic pollutants and greenhouse gases," CARB Executive officer Richard W. Corey said in May. "These are key reasons why other states and nations are establishing similar programs."
Though not mentioned in that press release, you can bet that important advancements in internal combustion engine technology have helped to greatly reduce emissions in the Golden State and elsewhere. The nation's most dependable workhorse is still running strong and cleaner than ever. Think I might get a T-shirt.