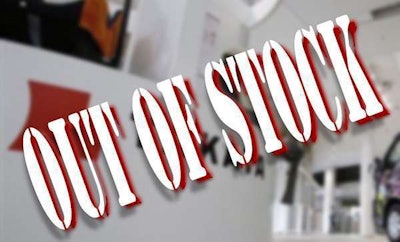 With the Takata air bag inflator recall now in the tens of millions world-wide, owners of the targeted vehicles may be waiting for some time to get them fixed.
Although dealer service managers say it takes less than an hour to remove and replace the inflator's in question, the bigger issue is just getting the new parts.
Hiroshi Shimizu, Takata's senior vice president for global quality assurance, testified at a Senate committee hearing earlier this year that the company's plant in Monclova, Mexico, produced 300,000 replacement inflators a month.
Now, after the massive recall, Takata has added two new production lines that Shimizu says will increase the plant's monthly production to 450,000.
Even at that rate industry experts say it'll take more than a year before the supply of the updated inflators will come close to meeting the demand.
That means owners of the older work trucks on the growing recall list will need to be patient -and hope the original air bag inflator isn't called upon while they do so.
Prudence would call for red-tagging the vehicles that pose a potential life-threatening issue.