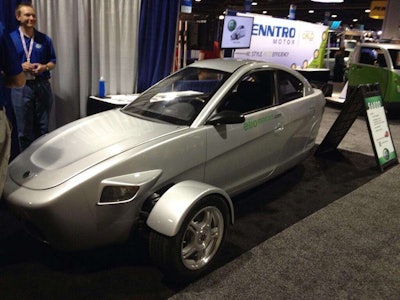 The same Shreveport, La. manufacturing facility where General Motors previously built the Hummer H3 and its Chevy Colorado is set to usher in a new wave of fuel efficiency.
Elio Motors has unveiled its new 0.9 liter, 3-cylinder engine prototype. And the car with a goal of up to 84 MPG and a projected top speed of more than 100 MPH will be built in the shadows of GM's midsize pickup.
When you see news like this, you're first inclination is an eye-roll, right? I mean, fuel efficiency at 100 MPH? And generally, the higher the MPG, the higher the sticker price. All those gas savings are not free. They never are.
The enclosed three-wheeled Elio is expected to sell for $6,800 when it launches in the first half of 2016. That's a bargain, even for something that looks like it was born from Back To The Future II and made from the spare parts of a Plymouth Prowler, a zero-turn mower and a golf cart.
Not that seven grand is cheap, but I think it's a good entry point for experimental technology. The problem with green innovations these days is that consumers are expected to pay a premium for them just to see if they work.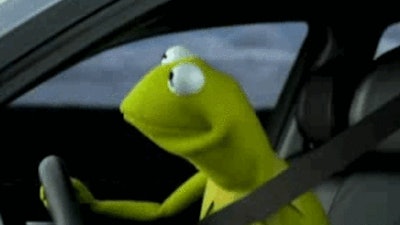 Like Kermit says, "It ain't easy being green." It ain't cheap either.
Even if you paid $7,000 for this car and the MPG estimate was a major miss, but you still got a good 5 years of use of out it, that feels like a win for me.
The risk/reward here feels like it's in my favor.
The car is currently on a nationwide tour (I saw it last year at the ACT Expo in Long Beach, Calif.). The prototype has developed an enthusiastic grass-roots following and the company says more than 40,000 people have already made reservations for a spot in line to buy one when they go to production.
I'm not one of the 40,000 and I don't expect to be, but I'd love to get some seat time in one of these just to see how it feels to zip around on three wheels at highway speeds.
Seeing if the MPG goals are met and verified, and seeing what the car's crash ratings are, will be interesting developments to watch down the road.