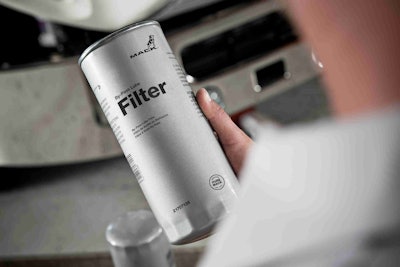 Mack Trucks recently launched its PREFERRED parts and service purchasing platform.
Formerly known as MVPREFERRED or PREFERRED, the refreshed brand reflects Mack's goal to make part purchases and service repairs as easy as possible for customers.
"FleetPREFERRED was conceptualized, designed and implemented to meet the unique needs of Mack's fleet customers," said Chad Johnson, director of aftermarket marketing for Mack Trucks.
"Fleet customers can continue to count on FleetPREFERRED to protect their bottom line by eliminating unexpected expenses and keeping operational costs at a minimum."
Mack reports that the new FleetPREFERRED website features a more modern look and has been designed to maintain the functionality customers have come to trust.
Designed for Mack's fleet customers with 20 or more trucks, FleetPREFERRED provides nationwide credit on parts and service purchases at more than 270 participating dealer locations across North America.
The program offers competitive pricing, order verification on all purchases, predictability of maximum price levels on all qualified parts and rapid account reconciliation.
Participating Mack customers are assigned a unique account number for the drivers and managers they specify, with consolidated billing. To help simplify the purchase process, customers need only their account number at the time of purchase, or have their dealer keep their account number on file.
There will be no change to existing PREFERRED account numbers, and FleetPREFERRED customer support will continue to be provided by Mack Financial Services.