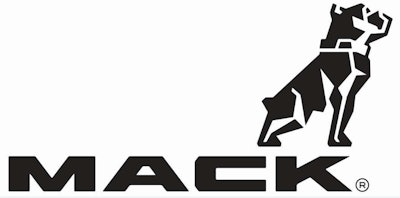 New York City Department of Sanitation will be testing a Mack truck with an MP8 engine equipped to run on dimethyl ether (DME) this month.
New York City Department of Sanitation Deputy Commissioner Rocco DiRico told Hard Working Trucks that his department will be testing the truck for a few days in July.
"We have the opportunity to be first up—just to understand it, drive it, feel it, test it and see if it's worthy of a further look," DiRico said.
Mack's parent company, Volvo, has been testing DME in its trucks in Europe.
"Dimethyl ether is a fuel that can be derived from a food waste and/or natural gas," DiRico explained. "It also provides for a much, more clean tailpipe than standard diesel or biodiesel, or even renewable diesel.
"With dimethyl ether you don't need any after-treatments on the truck, such as the DPFs or the SCR."
Mack Trucks told Hard Working Trucks today that it will reveal more information about the truck next week at a press conference in New York City.