Electric vehicle maker Proterra filed for Chapter 11 bankruptcy protection Monday.
[RELATED: Proterra to supply batteries for Nikola trucks]
The company says it intends to continue to operate normally, including paying its employees and honoring vendor and supplier contracts.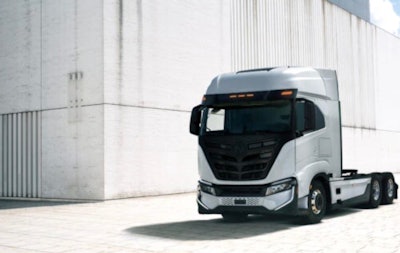 "Proterra is at the forefront of the innovations that are driving commercial vehicle electrification. We know we're building industry-leading products that our customers want and need," Gareth Joyce, Proterra CEO. "The foundation we have built has set the stage for decarbonization across the commercial vehicle industry as a whole, and we recognize the great potential in all of our product offerings to enable this important transformation. This is why we are taking action to separate each product line through the Chapter 11 reorganization process to maximize their independent potential."
During a Chapter 11 proceeding, the court will generally help businesses reorganize. The business usually remains in operation and may borrow new money. It will propose a plan of reorganization, creditors whose rights may vote on the plan, and the plan can be confirmed by the court if it satisfies creditors and meets legal requirements.
"While our best-in-class EV and battery technologies have set an industry standard, we have faced various market and macroeconomic headwinds that have impacted our ability to efficiently scale all of our opportunities simultaneously," Joyce says. "As commercial vehicles accelerate towards electrification, we look forward to sharpening our focus as a leading EV battery technology supplier for the benefit of our many stakeholders."
Proterra makes zero-emissions electric transit buses and batteries that power more than 20 commercial applications including Class 8 trucks, construction and delivery vehicles. It has also installed more than 100 megawatts of heavy-duty EV charging infrastructure to support North American commercial vehicle fleets.
Moelis & Company is Proterra's investment banker. FTI Consulting is its financial advisor and Paul, Weiss, Rifkind, Wharton & Garrison is its legal advisor.
Among Proterra's long-term investors is Daimler Trucks North America which partnered with the start-up in 2018 to help electrify Daimler trucks and busses. Former DTNA CEO Roger Nielsen assumed the role of Proterra's chairman in May.