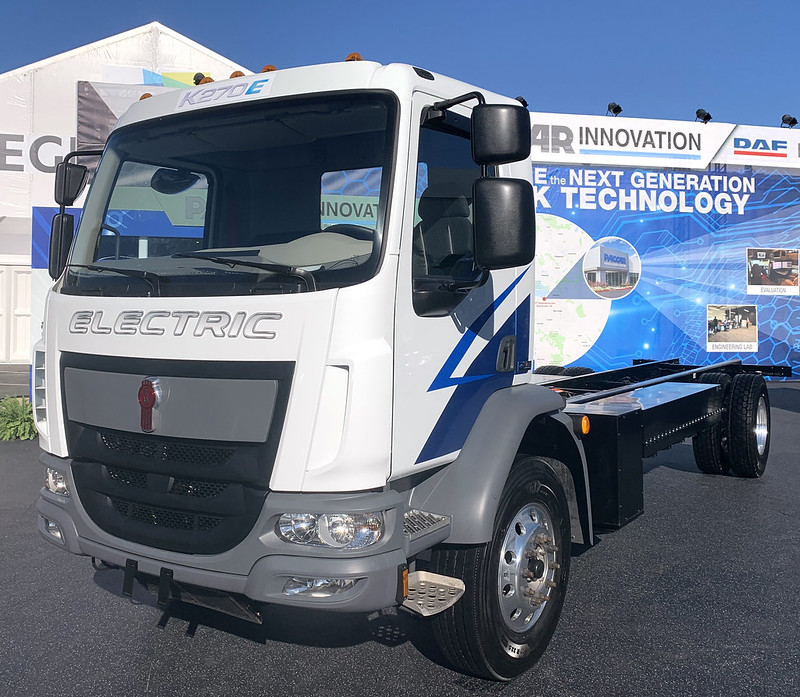 Paccar companies Kenworth and Peterbilt used the opening of the Consumer Electronics Show in Las Vegas Tuesday as a showcase for the companies' budding electric capabilities.
Kenworth's K270E and the Peterbilt Model 220EV battery electric vehicles (BEV) are equipped with Dana-designed e-Powertrain system and each are scheduled to kick off commercial production this year.
Configured as a direct drive system, both trucks use a Spicer Electrified e-propulsion system and a standard Dana drive axle and driveshaft. Dana also supplies an e-power system, which generates, stores, and manages the energy for the vehicle and consists of electrified auxiliary systems, an on-board charger, and two battery packs. Dana-developed software and controls enable the diagnostics and telemetry of the complete system.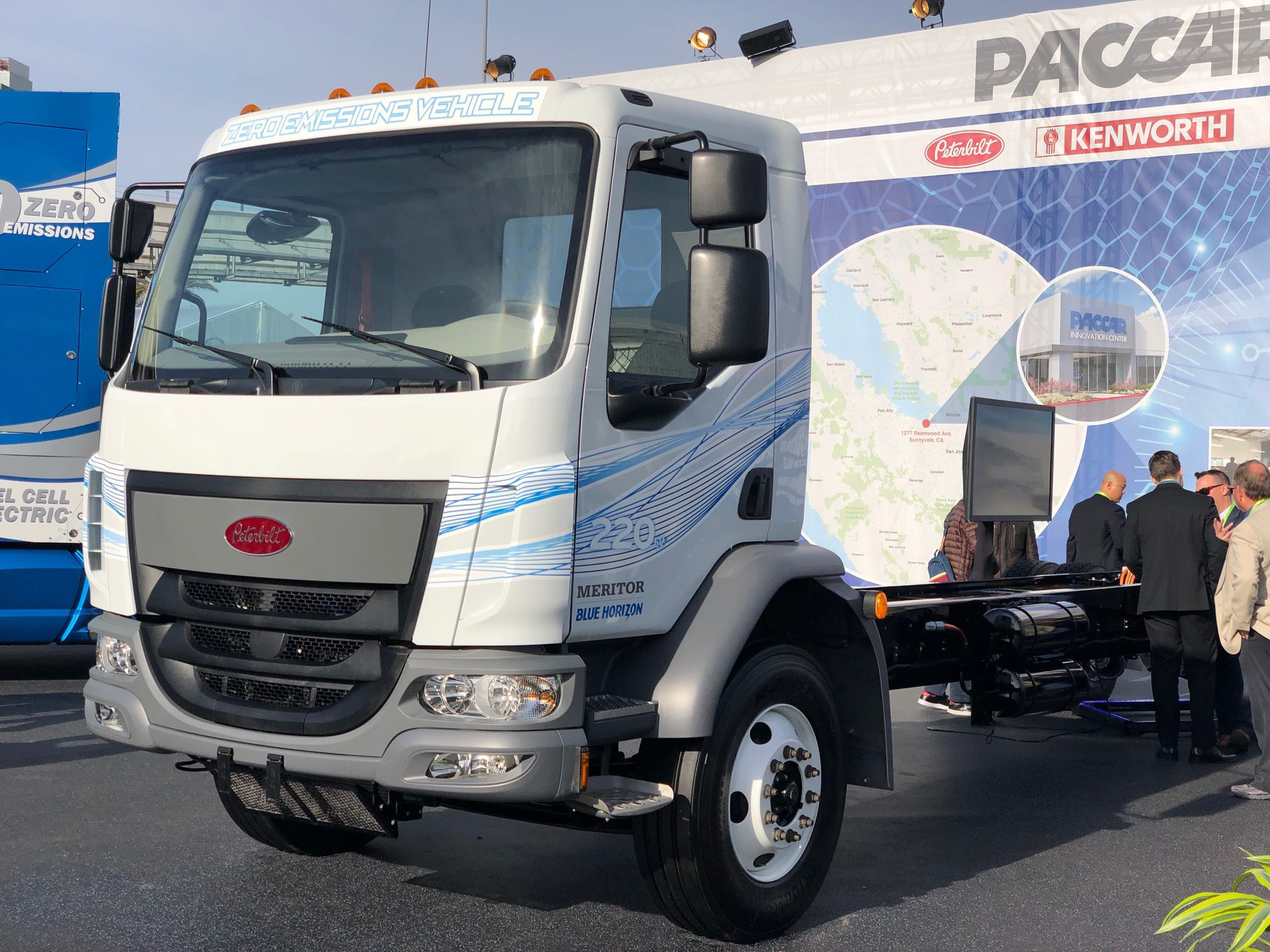 Production versions of the electric powertrain will be available with range options between 100 and 200 miles and the high-energy density battery packs can be recharged in about an hour using the vehicle's DC fast-charging system.
Kenworth General Manager and Paccar Vice President Kevin Baney said the company plans to produce up to 100 medium duty cabover electric trucks by year's end.
At the end of last year, Peterbilt's BEV fleet included Model 579EVs in drayage and regional haul applications, as well as Model 520EVs in refuse applications.
Peterbilt Chief Engineer Scott Newhouse said the Denton, Texas-based truckmaker has logged nearly 40,000 "real-world" miles with its fleet of 16 battery-electric vehicles, adding "mileage accumulation is an important component of the validation process leading up to our low-volume production starting in the fourth quarter of 2020."
The Model 520EV is powered by a Meritor/TransPower Energy Storage Subsystem with a total storage capacity of 308 kWh and is driven by a TransPower Mid-Ship Motor Drive Subsystem with up to 430 HP. It features a range of about 100 miles and a four-hour charge time.
Demonstrator Model 520EVs have been operating on residential and commercial routes, working a full day on a single charge and charging overnight, said Jason Skoog, Peterbilt general manager and Paccar vice president.
Peterbilt plans to put additional BEVs into service in the first half of 2020 in drayage, regional haul, medium duty pickup and delivery applications, including the deployment of the Model 220EV.
Pricing and option availability for Peterbilt's BEVs, Skoog said, is on track to be available on Peterbilt's SmartSpec sales tool by June. Low volume production will begin in late 2020 for the Model 220EV and Model 579EV, followed by the Model 520EV in 2021.