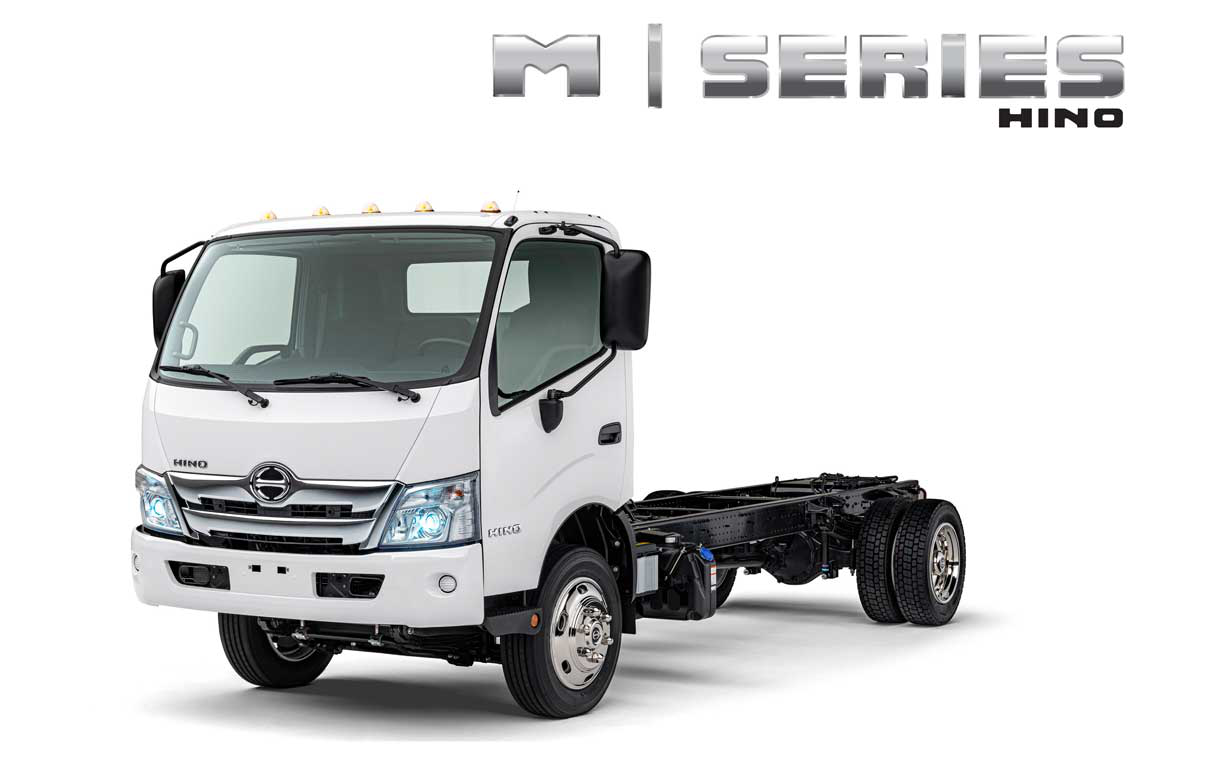 On the heels of its Class 7 and 8 XL Series launch in 2018, Hino Trucks has announced new cabover and conventional models for its Class 4 through 7 product offerings for the 2021 model year.
The new Hino M Series Class 4 and 5 replace the Hino 155, 195 and 195h models. The three-truck M Series now includes the M4, M5 and M5h. But the changes don't stop with new nameplates.
Exterior updates include a bolder chrome grille and new headlight design with LED daytime running lights, low- and high-beam headlights. The M Series also sport an available OEM-integrated lane departure warning system to enhance driver safety.
On the interior, the steering wheel features standard controls for cruise control and hands-free calling, as well as controls for a 4.2-inch LCD multi-information display. All models also include a driver seatbelt status monitoring sensor.
Under the hood, the M Series trucks feature a new HD 6-speed Aisin automatic transmission with gear hold functionality when operating on inclines.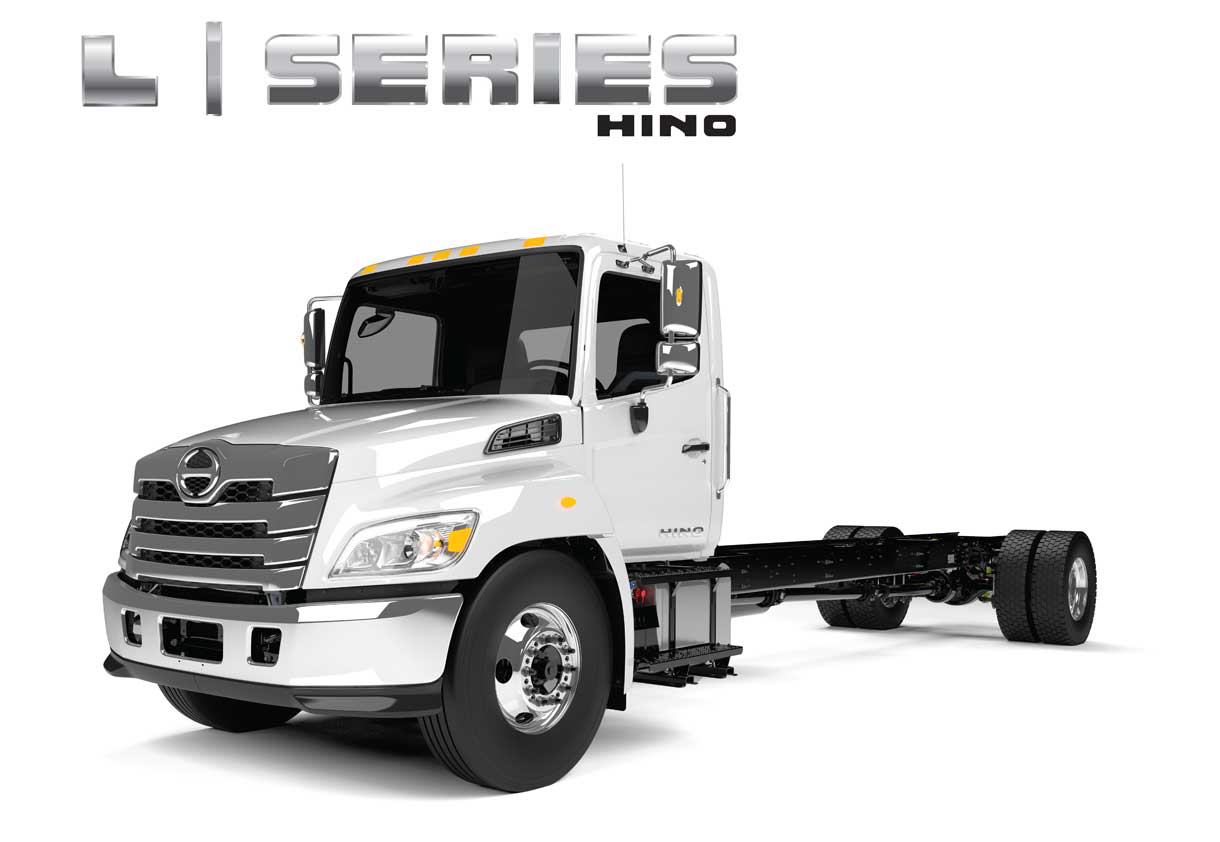 The current Hino 258, 268 and 338 models are replaced with the L Series conventional trucks, which includes the Class 6 L6 and Class 7 L7 models. Both trucks receive a new fascia and grille, optional LED headlights and an aerodynamic spoiler under the bumper.
The L Series also benefit from many features from the XL Series, including availability of active safety systems with electronic stability control, collision mitigation, lane departure warning and adaptive cruise control.
New wheelbase options for the L Series expand from the previous-generation models from 271 inches to 301 inches.
On the interior, the L Series feature an all-new interior that matches the XL Series automotive stylings with carbon-fiber accents and premium textile seating. The driver can control many functions through a new 7-inch LCD monitor. The gear selector has been positioned for better ergonomics and more legroom, and the HVAC system can deliver twice the airflow compared to previous models.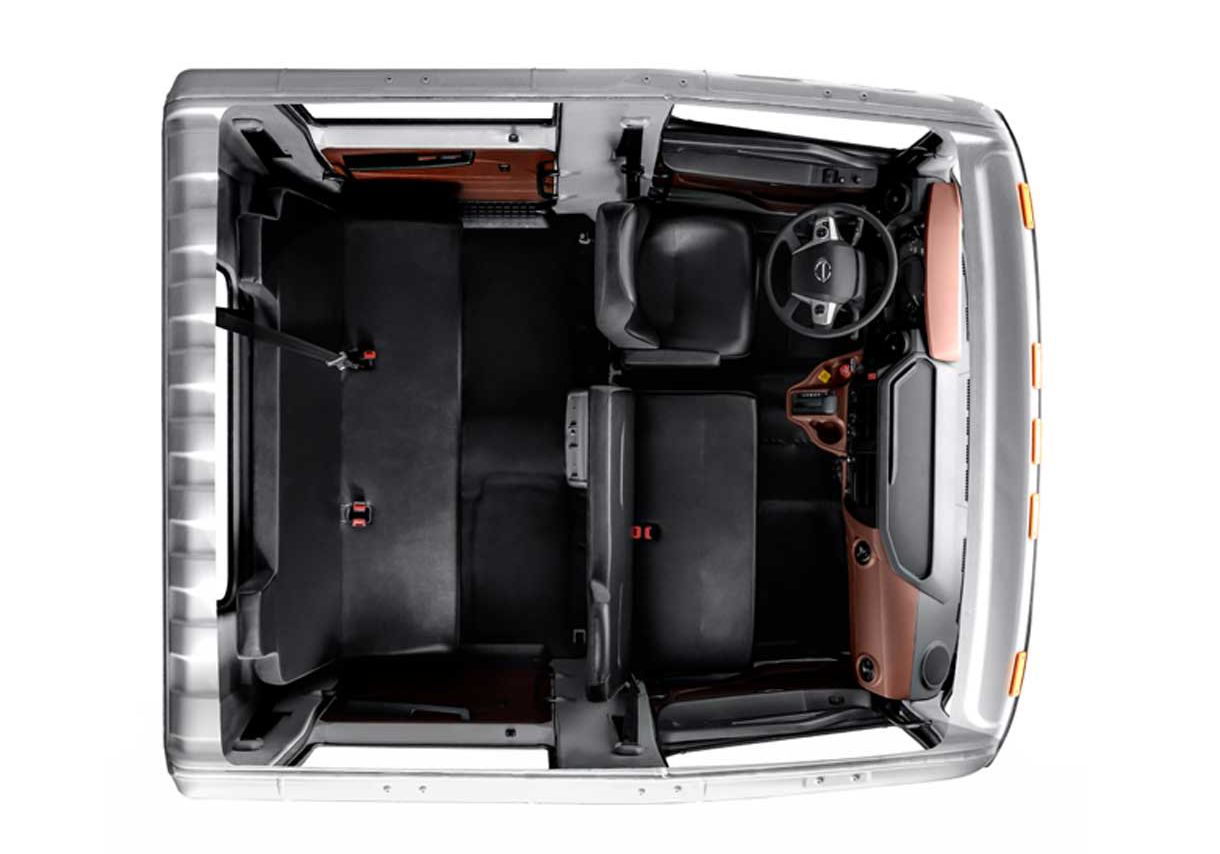 Both the L Series and XL Series will be available for order next spring with five-seat extended cab (+30 inches) and six-seat crew cab (+44.8 inches) configurations.
"Having extended and crew cab choices will help us better serve our customers' operational needs and open up new markets for our trucks," said Glenn Ellis, Hino Trucks' senior vice president of customer experience.
By midyear 2020, the XL7 and XL8 will be available with a snowplow package that includes a heavier 18,000-lb. front axle and front frame extension and heated windshield.