Note: This is the second in a three-part series on the used truck auction market. Part 1, "More fleets turning to auction market in search of equipment," can be found here. Part 3 will publish tomorrow.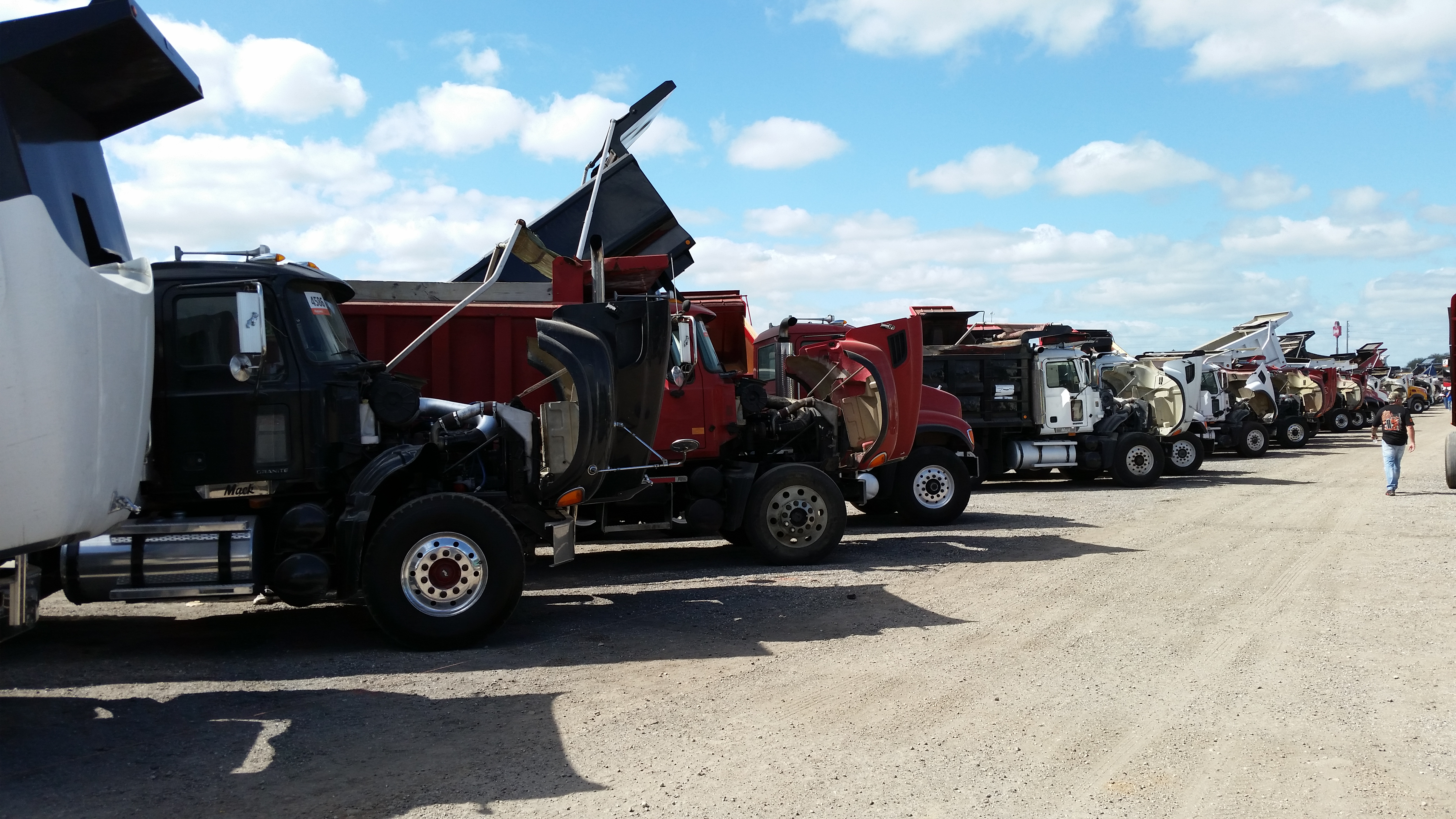 Auctions appear to be fast-paced, quick-and-the-dead-type environments and that can be intimidating for newcomers, but Ritchie Bros. Director of Strategic Accounts for Transportation Mike McMahon says that doesn't have to be the case.
"There's people there to basically walk you through how to bid, what to look out for [and] explain how the auction works," he says, adding similar resources are available for online users. "It's fairly easy. It's just a matter of being confident in what you're doing."
Getting involved in an auction, Taylor and Martin Auctioneers National Director of Sales Steve Oliver says, is as simple as contacting a representative from the auction house and letting them know of your interest. They will guide you through the rest of the process.
"The easiest way to get involved would be one of two things," he says, "either contact a sales representative or corporate office."
Equipment lists are generally available for all upcoming auctions, including photos and spec information on consigned equipment.
Registration isn't generally required to review equipment online or for onsite inspections.
"The point where you need to have a registration process would be if you register to bid and purchase at an auction," Oliver says, "which is a very simple process of either a deposit or a bank letter of credit."
J.D. Power Senior Analyst and Product Manager of Commercial Vehicles Valuation Services Chris Visser suggests fleets interested in purchasing trucks at auction check with each auction house and ask what kind of reconditioning they perform on the units and what kind of guarantee they offer.
"Obviously you have to do you own due diligence as far as whether you think the truck meets trade terms or what you're willing to put up with if it doesn't," he says. "Definitely check what fleet the truck came from. Some fleets have better maintenance reputations than others."
How to sell trucks
Selling trucks is an interesting proposition in that it pits buyer and seller directly against one another at opposite ends of the spectrum: selling for the most dollars possible while buying for the least.
"[Selling a truck] starts with one of our people looking at a piece of equipment either in-person or evaluating via specs and photos," Oliver says. From there, he says the auction house will determine "an educated auction value" on the piece of equipment.
"We would give somebody a reasonable expectation of what they could hope to monetize out of any given asset," Oliver adds.
The next step would be entering into a consignment agreement, assuming the consigner is comfortable with the terms, "and we would sell it at our next live auction," he says.
Armed with little more than a best guess price estimate prompts some sellers to place a reserve on their units, meaning if the truck doesn't sell at or above a given price, it doesn't sell at all.
The drawback to placing a reserve on a truck, Oliver says, is that it can be off-putting to potential buyers since that amount is not disclosed to them upfront.
"They might not put the effort into traveling, inspecting and going through the process of registering to buy if they felt for some reason somebody might have an unrealistic reserve number that wouldn't allow it to get sold at a true market price," he says, adding Taylor and Martin does not offer reserve auctions.
Having a piece of equipment that is in-demand helps ensure a strong transaction price and as the used truck market has tightened and freight rates improved, Oliver says buying preferences have started to evolve.
Big bore power matched to an 18-speed manual is still sought after by owner-operators, but Oliver says he's seen an increased openness to more fuel friendly specs.
"There was a time where a long-hood 379 Pete the thing period end of story. With the current situation, there's some definite demand on more fleet spec trucks as opposed to owner-operator specs," he says. "I think that there are very open minds right now. Maybe a guy who previously was just a Detroit guy might look at something different in order to put it to work. The reality is some of those [brand] loyalties can be overcome by fright demand."
After years of hesitation, McMahon says used truck buyers are finally beginning to embrace the automated transmission.
"We are starting to see people really looking for those automated manuals, more so than they have been," he says. "I would not call it a [price] deduct anymore."