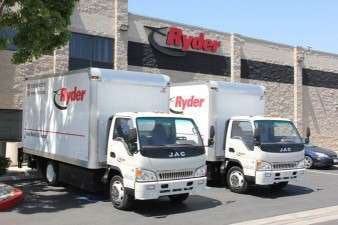 Quantum Fuel Systems Technologies Worldwide Inc. has entered into a long-term agreement with Ryder System Inc. for compressed natural gas fuel systems that will help reduce costs and increase vehicle uptime for businesses that lease CNG trucks from Ryder, the company says.
With the agreement, Ryder will purchase CNG tank systems directly from Quantum and Ryder technicians will install them onto CNG-powered vehicles.
Natural gas tank storage systems are one of the most expensive components of a natural gas vehicle. By purchasing the systems direct, Ryder can pass savings onto its lease customers, ultimately delivering a faster return on investment for this natural gas vehicle technology, Quantum notes.
Ryder will be the first transportation company to use Quantum's OEM-quality CNG systems on a national scale. In addition to the purchasing agreement, Quantum and Ryder will work together to improve future fuel system designs, based on Ryder's market leadership and experience operating CNG vehicles in commercial truck applications.
"Next to the limited commercial fuel infrastructure, the biggest barrier to the broad adoption of natural gas vehicles is the initial cost of the technology," says Ryder President of Global Fleet Management Solutions Dennis Cooke. "This relationship will help make compressed natural gas vehicles more affordable and reliable, so more businesses can take advantage of their environmental and efficiency benefits."
Quantum offers CNG storage systems, integration and vehicle system technologies. Ryder will be using Quantum's Q-lite CNG tank system, which is lighter than other tank systems on the market, making it highly effective in delivery applications where payloads have increased and on-board weight saving is essential, according to the company.
The high capacity systems are designed for superior reliability, helping to improve vehicle up-time. The adaptable model design is suitable for medium- and heavy-duty trucks, and provides exceptional cost, weight, and diesel gallon equivalent capacity. Ryder's maintenance team has worked with Quantum to develop comprehensive procedures to ensure that tank system installations will meet the highest industry standards.
"With Ryder, we can bring our leading-edge natural gas tank storage and system technology to a larger base of businesses that are looking to improve efficiencies, save on fueling costs, and get better performance from their natural gas fleets," says Brian Olson, president and CEO of Quantum. "Our Q-Lite natural gas storage module is gaining increasing market attention due to its storage efficiency and light weight characteristics that help to improve performance and increase fuel range in commercial trucking applications."
Ryder's leasing and rental business model enables businesses to "test" the new technology with less risk of downtime, as well as insulate themselves from the unknown residual risk.
Ryder's natural gas fleet includes over 500 compressed and liquefied natural gas vehicles operating more than 20 million miles, and serving over 40 customers in California, New York, Texas, Arizona, Michigan, Utah, Georgia, and Louisiana.